Dunham

Sizes

Gender

Colors

Reviews

Events

Search Within
Few outdoor companies can trace their roots back to 1885, but that's when the Dunham Brothers opened a small shoe store in Brattleboro, Vermont. Their mission was to outfit the adventurers of the day with great-fitting shoes designed to withstand the rigors of outdoor exploration. The Dunham tradition began with "The Original" -- America's first boot crafted of waterproof leather -- and again marched into the limelight with the introduction of the Waffle Stomper, a wildly popular boot that took America by storm in the 1960's. Dunham is perhaps best known for their fit, offering as many as 87 d
... Learn more about Dunham
ifferent size and width combinations as a testament to their belief that shoes which fit better, also perform better. ... Less
About the Dunham Brand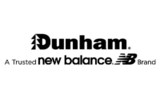 Regular $69.95
Compare at $145.00
Closeouts
Verified Buyer

Reviewed by Chief No Bull from Californicus on Saturday, August 27, 2016

"Nice" leather uppers. Mushy soft foot bed. Piece of C... sole. I purchased on sale, about $37 dollars, a whopping big mark down and thought they must be pretty good for such a high original price but nooooooo... They are not worth it. Save your money for something better. You will be glad you did.

Reviewed by Richy Dingo from Brit Trapped in Boston on Thursday, August 25, 2016

I've had three pairs of Dunham shoes that I really valued and wore down to bare soles. They were waterproof up to the near top, comfortable and for an oldy like me, good quality and looked sharp when polished (yes I polish my shoes). Used to buy them from New Balance factory stores for <$50 but in recent times I've not seen them on sale.

The REVcrusade, whilst looking similar to the old versions is slightly different. For starters the shoe is ultralight and the sole feels bouncier. They feel closer to a Clarke's shoe than the old range. The soles on the old range weren't exactly walking shoe level wear resilient but they did ok. No idea how the ultralight REV would do - I like to walk, so for me it's a real consideration. I also

On sizing, order at least a half size up. I'm a US size 10 and to be precise for the old Dunham range I'm a 10D. So I ordered that size and it's too tight. Also the toe area, even if I had the right size doesn't feel as spacious as the old range - it's a narrower shoe.

Overall though, for the price and Dunham name, if the shoe fits, I think you have a great shoe for work that will be epically comfortable.

Still like the old range better though! Feels more solid.

Verified Buyer

Reviewed by Joe from NC on Thursday, August 11, 2016

I love the way these fit. Run a little large, had to send back first pair for 1/2 size smaller. Very comfortable. Also a great price.
Receive email updates for new Dunham items