Located in Solana Beach, California, Eagle Creek has been making extremely durable and stylish luggage, duffel bags, backpacks and accessories since 1975. When you need to get your gear from A to B with the fewest baggage-related hassles possible, you can trust Eagle Creek luggage to perform. Over the years, this specialized brand has created numerous innovations to make life on the go easier, including travel-ready Eagle Creek wallets, purses and the versatile Pack-It® System, which is designed to maximize packing efficiency with handy organizational cubes. After four decades of making travel
... Learn more about Eagle Creek
more enjoyable, Eagle Creek luggage continues to raise the bar with every new product collection. Experience the difference for yourself on your next trip. ... Less
About the Eagle Creek Brand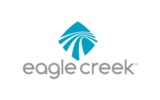 Verified Buyer

Reviewed by Occasional Traveller from California on Thursday, July 21, 2016

I read lots of reviews and hoped this 26 inch size would be work for my 24 in. long art materials (drawing pads). Unfortunately, the "teardrop" shape top of the bag made it impossible to fit the art materials. Everything else seemed fabulous. Tough but light fabric, and high quality assembly.

Verified Buyer

Reviewed by Joyce librarian from Roscoe, NY on Tuesday, July 19, 2016

I'll be returning this item as it's way too big to be packed in a carry-on!

Verified Buyer

Reviewed by lvjbird from Las Vegas on Monday, July 18, 2016

We have lots of packing cubes but these are a little different. It takes a little work to get the compression zipper zipped but when that was zipped, they work great.
I literally took the entire contents of my underwear drawer and compressed them in the small bag. Worked like a charm! I was a little nervous I would break it but they are very sturdy and very lightweight.

Verified Buyer

Reviewed by Nate from Philadelphia from Philadelphia, PA on Saturday, July 16, 2016

I purchased eight of these locks for my family's luggage on an overseas trip. I read several reviews that said they were hard to set up but I had no issues at all. I was easily able to set new combinations for all eight locks and they worked perfectly. Keep in mind that a dedicated thief can always get into your bag but these should deter crimes of opportunity.

Verified Buyer

Reviewed by Patriot Warrior from Massachusetts on Friday, July 15, 2016

I wish it was just a tad bigger, but not a big deal. I wish the wait bands with clips were just a little more hardy. Otherwise a nice day pack for very light gear; in town, work, or school, light hikes with little gear. I like the color and material. It looks real nice. I have the blue one.

Verified Buyer

Reviewed by potatofisher from South Dakota on Thursday, July 14, 2016

My husband and I recently got back from three weeks in Australia, and we each packed one of these for the trip. They were dragged through 11 airplane flights and a week of camping in the Outback in that time, and aside from being a bit dirty, they're still as good as new. No impending rips or tears or anything (and I was definitely pushing it trying to squish in some souvenirs in for the trip home). There's also plenty of space--everything I needed for 3 weeks was in here. The wheels are more rugged than usual, which is great when you aren't just pulling your bag around an airport, and the different pockets and straps are great for packing and organizing everything you need. The bag itself is also quite light compared to some others, so it won't cut into your airline weight limit as much. So glad I bought this.

Verified Buyer

Reviewed by Thrifty shopper from College Station, TX on Tuesday, July 12, 2016

I was looking for a compact bag which would hold travel docs and basic essentials that could tuck into my carry on luggage for an upcoming trip. This fit the bill with its internal compartments and pockets. I was disappointed that the zip closure didn't have the little locking loop that another Eagle Creek bag has. The shoulder strap is also kind of flimsy and narrow.

Verified Buyer

Reviewed by Mr. M from Colorado on Saturday, July 9, 2016

This is a great general-purpose duffel bag. Took it across Europe as a protective bag for my backpack while flying, and it held up great! Still sturdy, and durable.

Verified Buyer

Reviewed by Susie Shopper from California on Friday, July 8, 2016

For some reason I thought that the bottom could be zipped off and both backpack and fanny pack could be used separately. The backpack has to be stuffed into the fanny pack and therefore the fanny pack has little room for anything else. This would be great for traveling and buying things at the deli for a picnic or shopping for purchases to take back to the hotel or cruise ship. It is not for day trips hiking when you need to pack water or other heavy items. It is well made, very light and packable as an extra source to carry things.

Reviewed by Hikerchic from SLC on Monday, July 4, 2016

Seems like it'll be great as a lightweight extra backpack (kind of strange looking when in lumbar pack mode). Even though it's suppose to pack into it's own pouch, it was pretty hard to stuff it all in the pouch & the zipper on pouch seemed very strained so I probably wouldn't pack it down smaller than the lumbar pack size.