Earthies Reviews

Popular Earthies Products

Popular Earthies Searches
If there can be only one word to describe Earthies, the word would be "wellness." Originally conceived by a Danish yoga instructor, Earthies shoes, boots and sandals are the embodiment of elegant designs melded with exceptional comfort. In addition to Earthies' anatomically shaped footbeds, graduated arch support and supportive cupped heels, all Earthies shoes, Earthies boots and Earthies sandals feature a signature incline quality that positions the foot in a more natural stance, thus encouraging a healthier stance and gait. So introduce your feet to Earthies' wellness in fashion-forward styl
... Learn more about Earthies
es. ... Less
About the Earthies Brand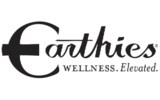 Verified Buyer

Reviewed by CJ from CA on Monday, July 18, 2016

They were true to size 8. The color is just as it looks in the picture. And the price was amazing!

Reviewed by stylejunky from glendale, california on Tuesday, July 12, 2016

These are chic, don't rub my feet wrong, very soft on the inside ( no hot spots) Very nice price. Its nice to have comfortable slides that look good, that I can just slip on and go.

Reviewed by Bridgermts from Montana on Tuesday, July 12, 2016

This is a very comfortable and well made boot yet, it seemed a bit snug across the toe so I ordered a half size bigger. I hope it fits.

Verified Buyer

Reviewed by EarthiesGirl from Virginia on Friday, July 8, 2016

Very comfortable flat that didn't require breaking in. Good arch support particularly for a flat but a little less than some other Earthies I've worn. I got the yellow ones and I get compliments on them every time I wear them.

Verified Buyer

Reviewed by RD from Ohio on Wednesday, July 6, 2016

Con. Too wide. Not an attractive sandal on my foot. Too much synthetic material for the price. Pro. Extremely light weight. Sent back.

Verified Buyer

Reviewed by Jl from New york on Tuesday, July 5, 2016

Disappointed. Not comfortable at all

Reviewed by tcluvs shoes from Tampa on Wednesday, June 22, 2016

I really wanted to like these sandals as I wear a lot of denim, and the picture "looked" like the contrast color on the toe bed was a saddle color. Alas, although they were comfortable and appeared to have adequate cushion, my normal size 6.5 was too short, and the "saddle" color was actually an intense dark, shiny gold. Maybe one of the other colors would be all right, but you might want to size up...

Reviewed by boot lover from brookfield wi on Thursday, June 2, 2016

I had to return, couldn't wear them

Reviewed by #1mum from Arizona on Tuesday, May 17, 2016

I thought these were knee high, but they are not, returned them.

Verified Buyer

Reviewed by TASTY from NEW YORK on Monday, May 16, 2016

THESE ARE REALLY PRETTY SANDALS FOR SHOES THAT ARE ALSO SO COMFORTABLE.
THE SUEDE FABRIC ADDS A RICHNESS TO THE COLOR.