Earth Reviews

Popular Earth Products

Popular Earth Searches
Earth shoes truly have the art of comfort down to a science. Pioneered by Danish yoga instructor Anne Kalso, Earth shoes, Earth sandals and Earth boots were created on a foundation of promoting wellness, and Earth footwear has been helping people walk comfortably for more than 40 years. From dress shoes to casual sandals, Earth shoes are good to your feet with a padded, shock-absorbing heel, reinforced arch support, and multi-density cushioning. Isn't it time you did something nice for your feet?
About the Earth Brand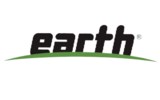 Reviewed by Erin from Minnesota on Friday, July 29, 2016

I got these in black size 8.5 because I had read they run small. I think the real problem is that the elastic band in back pushes the foot forward and the heel slips out. To be fair, I usually wear an 8 or 8.5 in dress shoes with trouser socks, so maybe they'd be better in an 8, but I rather doubt it due to the elastic back. Too bad. Just a design flaw, in my opinion.

Verified Buyer

Reviewed by Always Cooking from Southern Illinois on Monday, July 25, 2016

These Earth Sandals are true to size, very comfortable and cute! So much so, that I came back to buy more colors!

Reviewed by momof3 from midsouth on Friday, July 22, 2016

These are comfortable and look adorable, however the calf is HUGE - they looked like rain boots at best on me.

Verified Buyer

Reviewed by Fresenji from Lehigh Valley, PA on Tuesday, July 19, 2016

I'm a fan of the Kalso style shoes, but they're getting harder and harder to find; and some of them are so unattractive. To find a good-looking style on sale rates five stars alone, but the comfort of putting them on after wearing "regular" shoes for so long is so great that I have to give them another five stars! The lowered heel and the wide toe box are unique features that promote good posture and happy feet. Although I'd prefer to wear them barefooted, I choose to wear Peds-style socklets to ensure longevity.

Verified Buyer

Reviewed by fpk from Boston, MA on Monday, July 18, 2016

a really easy shoe to wear. started to rub a tiny bit on my front big toe after a good six hours in them the first day out...

Reviewed by Kimberly from Indiana on Friday, July 15, 2016

Just purchased and received my first pair of Earth sneakers. Never heard of the brand until I searched Sierra Trading Post sneakers. The comfort is great and the shoe fits true to size. I will definitely be looking at this brand more often.

Verified Buyer

Reviewed by HJG from New England on Monday, July 11, 2016

Bought these 2 weeks ago. First day I wore them, all day, feet felt great! Great cushioning. Comfortable. Like the 3 types of leather on top. I can wear them to work or out for a night. Very very comfortable sandals!

Verified Buyer

Reviewed by Clothes Hog from Wisconsin on Friday, July 8, 2016

These sandals are exactly as described. Nice "closed toe" sandal. They work well as a shoe for a more formal situation or as a sandal. Fit well. I put them on first time and wore for the entire day.

Verified Buyer

Reviewed by LB from Chicago on Wednesday, July 6, 2016

These fit very well with trouser socks or tights, and my feet don't hurt. They look even better in person than in the photograph.

Reviewed by tv time from MA on Wednesday, July 6, 2016

I have been hunting for summer work shoes and these are perfect! The leather is amazingly soft, they actually have some arch support, breath well, have room for my toes and look cute to boot. I usually wear 8.5 but ordered a 9 because they are flats and they fit great. I couldn't be happier.