Element

Sizes

Sleeves

Gender

Features

Style

Length

Colors

Reviews

Events

Prices

Search Within
When Johnny Schillereff created the Element skateboard company in 1992, he had one goal in mind: to make fantastic skateboards and skating apparel, plain and simple. As a kid who started skating on banana boards at four years old, Johnny was intent on becoming a sponsored skater in his teens, until a badly broken ankle eventually ended his dream of turning pro. Rather than let injury end his ambitions, Johnny created a brand concept, designed a logo and started building Element skateboards. Eventually, Johnny's company grew, expanding its product line to include Element skate shoes, shirts and
... Learn more about Element
hats. ... Less
About the Element Brand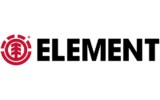 Verified Buyer

Reviewed by Momof5 from South Dakota on Monday, August 15, 2016

This coat seems to be well made. It's not overly bulky and it is a little longer in the body. With it being summer I can't attest to its warmth, but I'm hoping it will hold up to our cold winters! I did listen to other reviews and order a size up for our 6 year old. I ordered the M (9-14) and it was still a little small. He is a fairly tall boy with a solid build. Fortunately, it fit our 4 year old perfectly, he is extremely tall and thin. Other than the sizing being off, I am overall impressed with the quality for the price.

Verified Buyer

Reviewed by Dirt Skirt from montana on Thursday, August 11, 2016

So roomy and comfortable. Very soft sweater-like feeling. As cute or cuter than the picture!

Verified Buyer

Reviewed by GuyRR from NM on Sunday, July 31, 2016

Not a bad product, overpriced in my opinion. I bought another one yesterday at Walmart for $11 (50% cheaper) and it is just as good.
Receive email updates for new Element items