Emu Reviews

Popular Emu Searches
Based in Geelong, Australia, Emu has been making sheepskin boots, shoes, slippers and merino wool clothing since 1994. The people who design Emu boots and apparel believe the true art of craftsmanship is found in the materials and in the details. Quality, comfort and functional style are three characteristics that are never compromised on, which is why Emu clothing is creating using nature's performance fiber -- merino wool -- which is naturally soft, breathable and odor-resistant. Emu boots, shoes and slippers are crafted from genuine sheepskin for incredible warmth. Ever natural. Ever Austr
... Learn more about Emu
alian. Ever Emu. ... Less
About the Emu Brand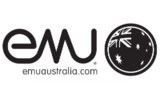 Reviewed by AnnaK from Delaware on Tuesday, July 5, 2016

They don't fit well and I don't think this will stretch any time for possible comfort that i was looking for



Reviewed by manny from NewYork on Saturday, July 2, 2016

holes through the toes after a few months of very light duty use...They are being returned for credit.

Verified Buyer

Reviewed by Love to shop from NE on Tuesday, June 14, 2016

There was no way I could get my foot into these. I have a high arch, and there was not enough space to slide my foot in. I returned them. The picture made them look better than they did in person. I would have returned them even if they fit.

Verified Buyer

Reviewed by olhash from Ukraine on Sunday, June 5, 2016

Bought these boots for my daughter. She wore UGG classic short for 2 previous winters and I've desided to try emu for the next one. These boots look nice and comfortable. They are rather stiff than slouchy, and I like it. Boots have removable inside sole (22cm in size 2), the inside "fur" is made of wool, not shipskin. Hope these boots are durable too.

Reviewed by Shanti from LA, CA on Thursday, May 26, 2016

Do not size up. I made the mistake of doing so as the initial fitting was snug in my regular size. The wool conforms to your feet so a larger size now feels too loose. Great quality boiled wool boots. Heel is somewhat inverted so may take a little getting used to.

Verified Buyer

Reviewed by Catwoman 51 from Virginia on Monday, May 23, 2016

Bought these on sale.....I read the reviews that they fit a little tight, but I also thought they would form to my feet over time. They are a little tight, but I know they will stretch to fit as I wear them. I love the way they look - like a wool sneaker. I am really happy with this purchase!

Reviewed by Kc from Sd on Tuesday, May 17, 2016

Fake Emu boots, bought three nothing like the picture or my old pair

Verified Buyer

Reviewed by Pat from Arizona on Wednesday, April 27, 2016

This is the second pair of these boots I have owned. Virtually the same as UGG's which I have also owned, but less expensive and they last as long. I would not waste my money on UGG's - these EMU's are great boots

Verified Buyer

Reviewed by Haile Selective from Sacramento on Monday, March 28, 2016

I bought these to throw on my feet apres kayaking. They are well-made and sturdy, I expect that they will also be substantially water-resistant. They are stiff and more like snow boots so if you want boots similar to UGGs that are slouchy and "soft", these are not the boots for you. For me, they fit my needs: warm and carefree but more support than slippers.

Verified Buyer

Reviewed by athleticmindedtraveler from San Diego on Tuesday, March 22, 2016

While my hubby commented that these look more like boot liners than boots, i love them. i did not size up and was fine, but i have slim calfs. i like the odd ball look and wear them barefoot. they are not soft inside, but smooth.

Verified Buyer

Reviewed by Aktnt from Alaska on Saturday, March 12, 2016

I only ordered kids boots, but I think they are better quality than uggs and affordable prices. I purchased 4 pairs and like them all.

Verified Buyer

Reviewed by kabuki from oregon on Saturday, February 27, 2016

Not easy to put them on because I`m a paraplegic.

Reviewed by Dharma from Pennsylvania on Friday, February 26, 2016

I wanted a higher boot that was nice and simple, and warm. Took a chance on these and it paid off. Excellent value for these quality boots. I wear a 7 and didn't size up because my feet are so narrow and they fit perfectly with a tiny bit of extra space. After trying out the size, I then ordered another pair. And they are very warm.

Verified Buyer

Reviewed by Broncosmom from Florida on Thursday, February 18, 2016

When I first tried these on when they arrived, I thought, " Heavenly!!" These are very comfortable. I love their arch support, which makes them great for walking.

Verified Buyer

Reviewed by LizzardAnn from Seattle, WA on Tuesday, February 16, 2016

My sweetie loves them! BUT, they do run small. He generally wears a 9 and we had to order a 10. Seem to be very well made. Time will tell!

Verified Buyer

Reviewed by Cyclist Dude from Northern Nevada on Tuesday, February 16, 2016

Terrific purchase. I am a merino wool fan and these slippers just added to the mystique. Wool socks are about all I wear any more. My feet stay toasty warm without sweating - perfect slippers for comfort. True to size once the wool "flattened" out a little from about a week's worth of wear. Very nice sole on the bottom as well - quiet and cushy.

Verified Buyer

Reviewed by Grammy from PA on Tuesday, February 16, 2016

I have had experience with wool made shoes.........I love them but the shoes did not say water proof so I had to spray protection on them myself. I don't wear them in heavy rain. I do wear them when the weather is very cold........they keep my feet really warm. Having written all that, I have not worn these boots in bitter cold but they are very warm in low temperatures....20 or 30 degrees. As far as water proof: I read on the EMU website that they are treated in some way......I would guess sprayed just like I did my shoes.
Given the brand name and other boots that I have bought from EMU, I trust that they are water proof to rain showers but not to being able to walk thru puddles........
I usually wear a 5 to 5 1/2 but because of the reviews, I bought a size 6........nice work for those who provided info on sizing.......you should order a 1/2 size up.........at least.
I can't say that they are gorgeous or even stylish........they are just different. I know I will be happy with just their keeping my feet/legs (to my knees...I am 4'10") warm.

Verified Buyer

Reviewed by Jackie from New York on Wednesday, February 10, 2016

These chocolate boots are super comfy, warm and fit just right. What a great deal I got on them so my wallet is happy, too!

Verified Buyer

Reviewed by Gravity from Bend, Oregon on Monday, February 8, 2016

I just received these and have worn them around the house for a day. I had to add an insole for arch support. This makes the shoe feel very springy, but a little tight with medium weight wool sock. I am certain with wear, they will stretch since they are felted wool. If I was really determined to stretch them out, I could wear them wet for an hour or so, but I don't feel this is necessary.
I wear a 6.5 and ordered a 7. I have a low volume foot, with little arch. These were a steal at 50% off clearance!

Verified Buyer

Reviewed by Josephine from Hong Kong on Monday, February 8, 2016

The boot is very good. Warm and comfortable but little difficult to wear . I recommend to order this boot .

Reviewed by Knorm from Colorado on Wednesday, February 3, 2016

I purchased these in the grey color. At first, they felt a little tight over my instep but after wearing them for about an hour, they became more comfortable. Unfortunately I also tried purchasing the boot version and couldn't get them on my feet. These however, are a keeper. They are a nice, clean looking, simple shoe and just what I was looking for at a great price!

Reviewed by Knorm from Colorado on Wednesday, February 3, 2016

I wanted to love these and the price was amazing. Unfortunately, I couldn't get my foot into the boot. The instep seems low and there is nothing to grab to pull the boot up (some loops on the top of either side of the shaft would help). Sadly, these are going back.

Verified Buyer

Reviewed by A from Minnesota on Monday, February 1, 2016

I normally wear a 9 and these are a tiny bit tight but still good to wear. It's possible that they will become looser with time making them perfect. They are similar to slippers but are good for going out so that's a win for me!

Reviewed by hoodz from USA on Sunday, January 31, 2016

Never spent so much on slippers. They are definitely better than the usual inexpensive slippers I get at places like Marshalls or Ross. Higher quality, built better and the wool is much improved over the usual polyester inside. Too soon to say how they'll hold up over time but so far I'm liking them a lot.

Verified Buyer

Reviewed by Juan from China on Saturday, January 30, 2016

This item is good,and it makes me feel warm.

Verified Buyer

Reviewed by bombaybonedry from Cali on Thursday, January 28, 2016

Solid construction...stylish....comfy...roomy...what's not to like?

Reviewed by A from Minnesota on Sunday, January 24, 2016

These shoes were a great deal, especially with a coupon applied. I normally wear a size 9 and these shoes are a tiny bit tight but I'm hoping they will stretch out. I was looking for some flats that are good in the winter and these fit the bill.

Verified Buyer

Reviewed by So. Cal. Hiker from So. California on Friday, January 22, 2016

These are lovely well made boots. The sizing is spot on. They are soft and comfortable and will look cute with a dress or leggings.

Verified Buyer

Reviewed by okezianally from Northern Utah on Sunday, January 10, 2016

but they are kind of boring and utilitarian looking! Not warm, not comfy. Kept em anyway for short jaunts and fashion choice as they were so cheap.

Verified Buyer

Reviewed by MontanaKitty from Montana on Sunday, January 3, 2016

These are like wearing warm slippers. Light, soft and oh so warm. Great cushioned sole. If you have ample calves, you may not be able to get into them though. I wore them on a cold day with skinny jeans and my feet were actually too warm while indoors - and that never happens since I was frost bitten as a kid. Also, I wear a 9.5 to a 10 and these are none too large. If you wear a solid size 10, best order up. I think these are a great value and I'm very happy I purchased them.