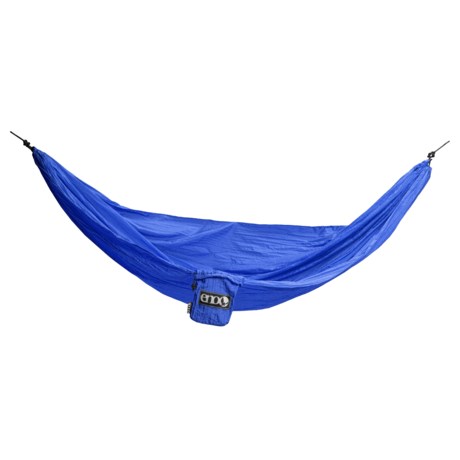 Answer

This is just the hammock. You will have to purchase the straps and hooks separately.

Answer

You are correct...no hardwear is included...you can order it from Eno and with STP's price,it will still be cheaper than the hammock alone elsewhere...

Answer

It comes with metal hooks on the ends. All you need is a little bit rope and two trees and you have got it.

Answer

This product does come with the "S hooks" and rope at each end but does not include tree straps to hook the s-hooks to. No problem, tree straps are only 22 bucks.

Answer

You are correct. It does not come with the carribeaner type hardware but it comes with some hooks that work alright. I would suggest getting some carribeaners and removing the hooks all the same.

Answer

I don't know whether they are marine grade but hammock does come with attached S-hooks. You'll need to supply your own ties.