Esbit was founded in 1936 with Erich Schumm's invention of solid fuel tablets. The creation of Esbit fuel propelled the company into the industry spotlight of portable cookware technologies. Today, Esbit offers a range of portable food storage and cookware. Esbit is still recognized for its revolutionary solid fuel tablets, but Esbit also offers other portable products like its fold-away charcoal grills. A camper's delight, durable Esbit cookware brings the cooking technologies of an indoor kitchen into the great outdoors. Wake up warm with or without the sun; bring an Esbit portable coffee ma
... Learn more about Esbit
ker and Esbit insulated thermo mugs and enjoy hot drinks wherever you roam . If you're looking for practicality on your next camping trip, chose Esbit fuel and cookware for quality, convenience and safety. ... Less
About the Esbit Brand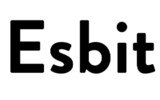 Verified Buyer

Reviewed by Sandy Chockstone from Nebraska on Wednesday, June 1, 2016

Like it, handle doesn't get hot. It's a little small, specially if you're teetering around a campsite--splashy splashy! But it fits in the cup holders in my camp chair!

Verified Buyer

Reviewed by QNT from Massachusett on Wednesday, May 4, 2016

I enjoy the plastic top and handle as it feel better when drinking hot drink. Bought 2 of them.

Verified Buyer

Reviewed by Janie from Northern New Mexico on Monday, October 5, 2015

I have been looking for this for quite a while - a sturdy, medium sized insulated container for hot foods. It's reputed to keep food piping hot, the way I like it. I intend to use it on x-c and snowshoe trips this winter and to take hot soup for long work days. I am so confident that it will be great that i bought a second one for a friend.

Reviewed by Mostly Mama from Bellingham on Saturday, July 25, 2015

If you want to keep your soup hot all day these containers will do the trick. I usually prefill them with hot water to warm them, then dump it out & add the soup or hot leftovers. A couple times my son has come home from school complaining that his food was too hot to eat at lunch time (about 4 hours after filling) so I've learned to only heat the food to just warm, not hot. One of our containers has lost its bottom- it is just an exterior piece and doesn't affect the function, but it's why I gave 4 rather than 5 stars.

Reviewed by Gravity from Bend, OR on Tuesday, May 26, 2015

This is an awesome food jar. I use it almost daily to pack school lunches for my teen sons. At 17 oz., it is the largest of the 4 food jars I own (others are made by Thermos 10 oz, Reduce and Hydro Flask 12 oz), so it is perfect for larger appetites. It keeps food hotter than the other jars I own but that very well could be due to the larger mass it holds. Pressure release button on lid makes it easy to open. Glad to see this offered again; I am going to buy another.

Verified Buyer

Reviewed by Dave from San Diego, CA on Monday, May 11, 2015

It seems to be well constructed because I haven't used it I can't give it 5 Stars.

Verified Buyer

Reviewed by RIDGERUNNER from Knoxville, TN on Thursday, May 7, 2015

Great for transporting hot meals and the bowl lid is great. Food stays hot for hours.

Verified Buyer

Reviewed by hondo from blue ridge georgia on Wednesday, May 6, 2015

i use this for hunting, great for soup keeps it hot for hours, i got one for my wife to take with her to work loves the fact she can use it hot or cold

Verified Buyer

Reviewed by Twin Mom from Atlanta, Ga on Monday, May 4, 2015

Sturdy and performs beautifully. Sent my girls to school with chicken noodle soup and they reported that all was great after 4 hours.

Verified Buyer

Reviewed by Arnie from CALIFORNIA on Saturday, May 2, 2015

I have been using .5 liter SS jugs to keep ice cubes longer in a lunch size cooler. The 1 liter jugs were too expensive until STP offered this one. Great product for the price.