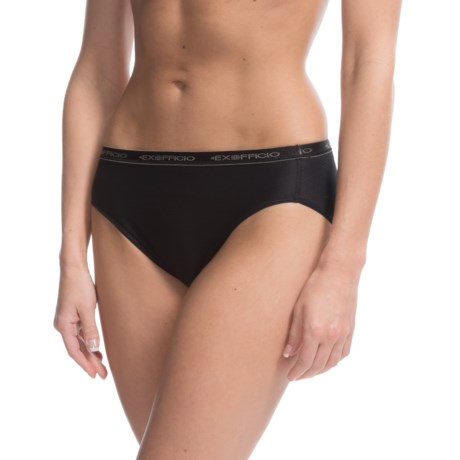 Answer

No cotton in the crotch. Only cool wicking fabric in these panties.

Answer

Nope, no cotton crotch.

Answer

Yes they do. I'm 5'4" and weigh 122. I have a size small. They are super comfy but definitely the largest rise panties I own.

Answer

They do not! They're the same material all the way through (except the elastic waistband, of course).

Answer

The crotch is made from the same material as the rest of this product ("wicking, quick-drying stretch nylon").

Answer

These panties are the same material all through its construction, except on the elastic waistband. Hands down the most comfortable and functional underwear I've ever had.

Answer

Nope. It's the same material throughout (double layer in the crotch).