Extrasport Reviews

Popular Extrasport Products
Extrasport designs and manufactures life jackets for world-class competitors, weekend warriors, professionals, youth and even pets. These personal flotation devices (PFDs) are ideal for paddle sports like canoeing and kayaking, and also great for fishing or sailing. Extrasport's stretchable Tech Wear paddling gear, which includes dry tops, spray tops, paddle pants and base layers, is engineered to promote freedom of movement and protection from water and wind. Extrasport's product line also includes kayak spray skirts and cockpit covers, in addition to their world-class PFDs and paddle clothin
... Learn more about Extrasport
g. Also look for water safety accessories from Extrasport, such as waterproof travel bags, tows and whistles. Since 1975, Extrasport has promised real quality, true value and proven designs for water sports. Once you've broken in a technical Extrasport PFD or dry top, you'll know why. ... Less
About the Extrasport Brand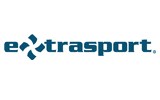 Verified Buyer

Reviewed by Cowchick from Montana on Friday, July 8, 2016

Great PFD--well made and suited for real emergencies. Not a ski vest!

Reviewed by George at the Lake from Georgia on Friday, May 27, 2016

I wish it fit me better. Nice assortment of lash tabs and pockets. This is my 3rd rescue pfd (I keep them at different locations). My problem with this one is that the straps across the top of the shoulders are short and not adjustable. This makes the jacket fit high on my torso; it cannot be pulled lower. It is uncomfortably close around my neck. I can tell that it would chafe if worn fully secured for a long day of paddling. The sizing is correct, but it may be designed for a person with a different body shape. Returning it.

Verified Buyer

Reviewed by fshnnut from fshnnut on Sunday, March 27, 2016

To me it seemed to run a little small for the size

Verified Buyer

Reviewed by Geeothegreen from Oregon on Sunday, August 23, 2015

This is a basic lightweight jacket. It weighs very little. It will be tested this weekend, but this rafting outfitter is not impressed with the quality.

Verified Buyer

Reviewed by Jess from ME on Wednesday, August 19, 2015

A great deal. So excited to have this ready for next summer.

Verified Buyer

Reviewed by LizE from Boston, MA on Monday, July 20, 2015

My daughter hates life vests and had no problem wearing this one for a week straight on our lake trip. I would highly recommend this vest for any toddler!

Verified Buyer

Reviewed by Nauvyras from the Netherlands on Wednesday, July 15, 2015

I bought 2 of these, 1 for me and 1 for my son, both 6.1 ft, but otherwise very different in weight. They both fit well. The blue one seems to be made different than the red one.

Verified Buyer

Reviewed by jimk from Sacramento,Ca American River on Tuesday, July 14, 2015

Super Value, Excellent Quality, and good bouyance. I weigh about 250lbs. This life jacket fits great, lots of adjustment points. Not bulky despite its size. I am not as strong as I use to be and this Vest helps take up the slack, giving you the confidence if needed of taking on a water rescue. Floating down the river, in the current, is a blast !

Verified Buyer

Reviewed by Cal kayaker from California on Monday, July 6, 2015

Excellent product - but understand this is a specialty item, not designed for a beginner, but an experienced and serious water sports person who probably already has many lighter and lesser vests.

Verified Buyer

Reviewed by Cristobal from Puerto Rico on Wednesday, July 1, 2015

Excellent price. Great features. Great brand: ExtraSport. This is a Type V Rescue PFD. Should only be used by properly trained people.