Falke Chloe Leg Warmers - Cotton (For Women)
Item #6177W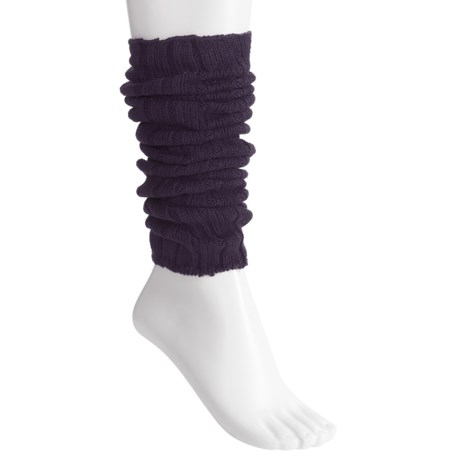 Overview
About Falke Chloe Leg Warmers - Cotton (For Women)
Closeouts. A cozy layer for your lower half, Falke's Chloe leg warmers look sweet when scrunched over leggings or tights, or when peeking out the tops of your favorite boots.
Falke socks are first rate, setting a world standard for innovation and quality in modern hosiery and sports apparel
Patented circular knitting technology renders socks virtually seamless (including toes), for minimum friction and pressure points
Scrunchable rib-knit construction
By Falke of Germany
Made in Germany
Specs
Specs about Falke Chloe Leg Warmers - Cotton (For Women)
Fabric: 100% cotton
Weight: 3 oz.
Care: Machine wash, hang dry
Made in Germany
One size fits most
Reviews
About Falke
Few knitwear companies measure up to Falke of Germany, a well-known European clothing brand that consistently sets the standard for innovation and quality in modern hosiery, sport socks and sports apparel. A century-old firm, Falke is famous for its patented circular knitting technology... a process that renders Falke socks and athletic T-shirts virtually seamless, ensuring the best possible freedom of movement with a minimum of friction and pressure points. Falke has also made important advances in climate control and comfort through the development of their award-winning Ergonomic Sports apparel line of socks and performance underwear. Falke also produces some of the finest, hand-finished luxury socks in the world, from such exclusive fibers as Japanese silk, cashmere and Sea Island cotton.