Falke Reviews

Popular Falke Products

Popular Falke Searches
Few knitwear companies measure up to Falke of Germany, a well-known European clothing brand that consistently sets the standard for innovation and quality in modern hosiery, sport socks and sports apparel. A century-old firm, Falke is famous for its patented circular knitting technology... a process that renders Falke socks and athletic T-shirts virtually seamless, ensuring the best possible freedom of movement with a minimum of friction and pressure points. Falke has also made important advances in climate control and comfort through the development of their award-winning Ergonomic Sports app
... Learn more about Falke
arel line of socks and performance underwear. Falke also produces some of the finest, hand-finished luxury socks in the world, from such exclusive fibers as Japanese silk, cashmere and Sea Island cotton. ... Less
About the Falke Brand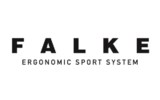 Verified Buyer

Reviewed by Jl from New York on Saturday, July 16, 2016

Feels very comfortable.

Verified Buyer

Reviewed by gertie from the midwest on Friday, July 8, 2016

As good as I've come to expect from Falke, I love that there is a right foot and a left foot- knitted to fit,yay

Verified Buyer

Reviewed by Ernesto from NC on Tuesday, June 28, 2016

Socks aren't too exciting in general. These are good socks, very tight. This is my first pair ever that actually have a Right and Left that are different. I think they'll do great. I bought four pairs and would buy more if I needed them. A good color and medium weight.

Verified Buyer

Reviewed by Grover Utah from Utah on Tuesday, April 12, 2016

These are flimsy and pretty small on my size 10 foot. I will wear them but they didn't seem up to Falke standards.

Reviewed by tosh from Florida on Wednesday, April 6, 2016

These socks do not slip off my feet. I wore them with sneakers and I was pleasantly surprised that they stayed on my feet all day, hugging around the heels.
Definitely worth the price and the comfort is great, too.

Verified Buyer

Reviewed by OCULUS from Rensselaer, NY on Monday, April 4, 2016

I like the great support these offer across my instep and under my high arch. I wear ortotic pads for arch support and these help relieve some of that need on more supportive shoes. Falke quality makes this a no-brainer.

Reviewed by Ebars from NH on Sunday, April 3, 2016

It may be that I just notice this because I wear Darn Tough and Icebreaker almost exclusively, but the low merino wool content of these was noticeable. I felt them to be a bit rougher during high activity outings. That being said that may make them hold up longer due to merino not being as durable as most materials. This might also cause them to wick sweat and dry out quicker. Probably a fair tradeoff.

Fit and support is excellent. Quality seems top notch.

Verified Buyer

Reviewed by Disappointed from Rhode Island on Saturday, April 2, 2016

Was too small so sent it back for a larger size. Got notified it was returned and working on the larger size. Never heard anything for over 3 weeks. Just called and was told they didn't have the inventory and my card was refunded. Would be nice to get an email saying that.

Verified Buyer

Reviewed by harvey k from salem, or on Tuesday, March 29, 2016

great product providing a combination of compression and terrific ankle support at a highly competitive price.

Verified Buyer

Reviewed by aobrien1 from Washington, DC on Saturday, March 19, 2016

I have almost completely replaced my sock wardrobe with these socks. They are soft, they stay up, they don't bind my ankles, and the toe seams don't irritate, which can be agony by the end of the day. The colors are beautiful, although it would be nice if they ever came in dark colors, but I'm not complaining.