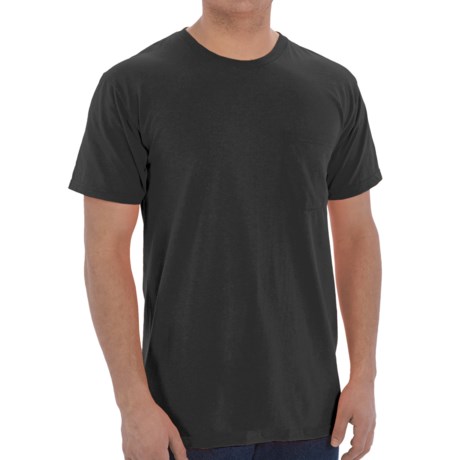 Answer

If you hover over the picture to enlarge, it does picture a pocket on the left chest.

Answer

Yes there is a pocket.

Answer

yes, there is a pocket. It is as high as my iphone 4s. That's about 4 and 3/4 inches. I usually buy carhartt t shirts, so I can say this is a summer weight t shirt, its light and so my iphone is on the heavy side for this pocket, but it works. If you want to see the pocket, choose black and run the cursor over the right side of the picture.