Grabber Emergency Foil Blanket - 4-Pack
About Grabber Emergency Foil Blanket - 4-Pack
Closeouts. These lightweight, compact and extremely versatile Grabber emergency blankets are an outdoor essential. Use as an emergency shelter, sun shade, ground cloth, rain poncho, signal device and much more.
Reflective surface seals in warmth in winter and shields from sun in summer
An essential for emergency kits, first aid kits and outdoor gear
Compact, lightweight and easy to pack
Pack of four
Made in United States of America
About the Grabber Brand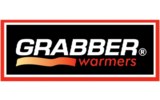 Specs about Grabber Emergency Foil Blanket - 4-Pack
Material: Mylar
Weight: 1.7 oz.
Dimensions: 82 x 54"
Four-pack
Made in United States of America
About the Grabber Brand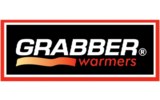 Do you own this product? Write a review and help others with their buying decisions!
Write a review
4.541666
5
Overall Rating: 4.5
Based on

168

reviews
Most Helpful 5-Star Review
Verified Buyer
Reviewed by rmeyer7 from Upland, ca on Tuesday, February 21, 2012
You can always count on emergency blankets -- a.k.a. space blankets -- to do what they're supposed to do. They'll keep you warm if you need them to.
But what sets some apart from others in my opinion is their quality and durability. These are top-notch in that department! Unfortunately, UPS prov...
Read More
Your search for "" returned reviews for Grabber-Emergency-Foil-Blanket-4-Pack
Verified Buyer

Reviewed by Big Jer from Directly over the center of the earth on Tuesday, August 23, 2016

Shipped them all to Lousiana.

Verified Buyer

Reviewed by Michael from Nevada on Saturday, July 9, 2016

These little emergency blankets are something everybody should have but few people think to get them. I put them in the car, in every first aid kit, and one in the home. I really like that they came in a 4 pack.

Verified Buyer

Reviewed by Swimmom from Linden, California on Monday, April 25, 2016

Everyone should have these. I now have some in the car and some to pack when hiking. It will be great to put in a pocket.when skiing next season. Can't beat the price.

Verified Buyer

Reviewed by In The Woods from Wyoming on Thursday, April 7, 2016

Good to keep in vehicle, pack or anywhere you travel.

Verified Buyer

Reviewed by BargainDemon from Central New York on Sunday, March 20, 2016

I've used this type of product for years as a liner behind drapes or blinds to reflect summer sun and winter cold. They make a measurable difference. After several years, UV rays do cause the plastic to deteriorate and rip, thus the need to replace.
Answer

You can use this multiple time, especially if you take care of it.

Answer

These blankets are mostly for single use; they're quite thin & thus can be punctured or torn rather easily and are difficult to re-pack after use.

Answer

These are actually tough enough to be used many times, as long as you don't subject them to harsh abrasion. They'll survive re-folding many times, but as has been said, you'll find it near impossible to fold them back up as small as their original packing.||They're aluminized mylar, which means they can be punctured by sharp objects, but they're difficult to tear unless you start the tear with a sharp cut, as with scissors. (once the cut is started, though, it will split with ease.) (This also depends on thickness--very thin ones may tear easily.)||I believe this type of material reflects somewhere around 95% of radiated heat. And yes, they are "krinkly" and noisy.||Being mylar (polyethylene), they're NOT fire resistant and will melt, and even hold a flame under the right conditions.

Answer

These are very thin and only meant for emergencies. I would not count on using these more than once.

Answer

You can reuse them, but you'll never get them folded back up to the nice compact size they started out.

Answer

This is generally a single use, but there was an emergency blanket on Sierra that does the same thing but is more expensive. Found it: All-Weather Emergency Tarp 4011N. I'eve been using a similar product for years in the military & camping, yes it's full of duct tape but it works. Hope this helps.

Answer

Although with care I'm sure it could be used a few times, most people buy them for emergency use. Kind of like reusing aluminum foil, it can be done but refolding one would be tricky.

Answer

I forgot the footprint on my Nemo tent early summer 2013 in the Six Rivers and all I could find was one of these I bought from STP maybe 5 years ago. I used it under my tent on rustic ground cover for 2 days. It worked so well and was actually warmer than my regular footprint that I used the same blanket on 2 other trips under my tent. They will never fit back to original folding size but they pack easily and wash easily in any lightly flowing stream. They are LOUD, so position tent door at the edge on mylar blanket just so you don't awaken everything in the forest!

Answer

This is an emergency blanket meant to keep users warm during a winter emergency and cooler in the summer by reflecting the sun away. The manufacture did not provide a temperature rating for this blanket.

Answer

I always pack one of these when I go camping as I have a hard time maintaining my body temperature. Not only do they reflect heat, they also serve as a vapor barrier between you and the ground. Might be a little loud if you shift a lot in your sleep but it beats shivering all night.

Answer

These MYLAR blankets are excellent for keeping warm (protect from both evaporative & radiant heat loss) & protecting from sun,cold, wind & RAIN.

,

When chilly or feeling unwell, I put mylar sheet over me in a hot water bathtub; creates a goose-bump free, chill-free "SAUNA-like" treatment in my own bathtub. GREAT for relieving muscle / joint aches.

I use it over all my other bed blankets when the night air has too much chill... lovely WARM.

Great when you have a fever / feel chilled.

Makes a crinkle sound in breezy windy air, so I put it IN BETWEEN CLOTH blankets in the breezy air to keep warm & quiet to sleep peacefully.

These are lovely to buy in quantitiy... give one to each home-less person you see who lives outdoors..... LIFE SAVING on a sudden bitter cold night ! :-)

Answer

These MYLAR blankets are excellent for keeping warm (protect from both evaporative & radiant heat loss) & protecting from sun,cold, wind & RAIN.

,

When chilly or feeling unwell, I put mylar sheet over me in a hot water bathtub; creates a goose-bump free, chill-free "SAUNA-like" treatment in my own bathtub. GREAT for relieving muscle / joint aches.

I use it over all my other bed blankets when the night air has too much chill... lovely WARM.

Great when you have a fever / feel chilled.

Makes a crinkle sound in breezy windy air, so I put it IN BETWEEN CLOTH blankets in the breezy air to keep warm & quiet to sleep peacefully.

These are lovely to buy in quantitiy... give one to each home-less person you see who lives outdoors..... LIFE SAVING on a sudden bitter cold night ! :-)