Gramicci

Sizes

Style

Features

Gender

Sleeves

Length

Colors

Reviews

Events

Prices

Popular Gramicci Products

Search Within
First embraced by the climbing community, Gramicci apparel has become synonymous with freedom of movement, quality, comfort and a love of outdoor pursuits. Gramicci's creative and highly functional clothing is innovative and freshly styled with useful features, unique washes, and subtle dyes. Gramicci handcrafts their apparel, using special panel designs and seaming to allow for maximum range of motion. And by using cotton as the core textile, Gramicci produces superior comfort in each and every garment. If your adventures take you beyond the backyard and you need clothing that moves as freel
... Learn more about Gramicci
y as you do, trust Gramicci to maximize your look... and your experience. ... Less
About the Gramicci Brand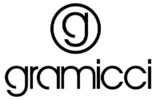 Verified Buyer

Reviewed by yellow from new york on Friday, July 29, 2016

I bought these pants because they were cheap and I trust the Gramicci brand to be of quality. The pants are definitely well made. The material is thick and strong. I bought the green pair and the pattern is not too bright. I'm not sure about the other patterns. My only reservation about the pants is the calf area is tight and the top is big. If you have thin legs and a large stomach, these might work for you.

Verified Buyer

Reviewed by greenhillfarmer from NH on Thursday, July 28, 2016

these are great - good color and price

Verified Buyer

Reviewed by JCope from Minnesota on Thursday, July 28, 2016

Darn! I wanted to love this pant. The legs fit well but the crotch is a little baggie. I am 5'7" 135lb I have fairly thin legs but not much of a butt so these almost work but not quite. I am not returning them because they were such a screamin' deal that it will cost me nearly as much as I paid for them. I do a little sewing so I may try to alter them a bit to fit better and see if I can get some use out of them. They have potential but gramicci did not hit the nail on the head with these.
Receive email updates for new Gramicci items