After designing his first backpack as a Boy Scout at the age of 14, Wayne Gregory dedicated his career to making outstanding gear, a mission that eventually led him to create Gregory Mountain Products in 1977. From the beginning, Gregory backpacks have been engineered using a combination of field research and customer feedback in order to enhance durability, fit and function. The brand has pioneered many industry firsts, such as multiple pack sizes with different frame, harness and waist belt dimensions. They also developed the first waist belt system that offered a variety of hip angles. Not
... Learn more about Gregory
surprisingly, Gregory backpacks have been praised in a wide range of publications, from Backpacker magazine to National Geographic Adventure. ... Less
About the Gregory Brand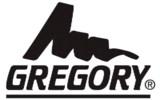 Verified Buyer

Reviewed by JW from CO on Friday, July 29, 2016

Comfortable and functional for everything from a long day hike requiring multiple layers and minimal protective gear to a day ice climbing.

Verified Buyer

Reviewed by af from Sierra Nevada mountains on Monday, July 25, 2016

This is a nice backpack with lot of capacity and a decent suspension system. I like to storage and organization options that is built into the design. The adjustments and fitting options are also very well thought out. The fabric is lightweight and adequately abrasion resistant. The compression straps helps me cinch down my pack well for a compact feeling on the trails. The zippers are well place and well designed. I like the full access zipper in the front of the pack where you can access all your gear at any time. The built-in rain cover is also a great addition to the pack.

While the pack handles a large volume well, I was not that impressed with the load carrying capacity of the pack. Carrying 35+ lb of gear+water+food in the pack for an extended period of time is not very comfortable (compared to some other high end packs). Also, the due to the back panel design, the pack sits far away from my back and does not give me the "connected" feeling that I like when climbing/hiking steep trails. I guess this is a compromise to gain more ventilation in the back. However, during the summer months, my back gets sweaty anyway and I would rather have the weight sit closer to my back/core.

Overall, this is a good pack for the price. Well designed and adequate pack. Just don't load it up too much above 40lbs and you will enjoy your trips.

Reviewed by BiPolar from Idaho on Wednesday, July 20, 2016

My son and I just did a 96 mile hike with this pack. Oh, where to start, it fits great (if you buy the right size), has very good space utilization, and hauls a 40 pound load with easy with no sway. I rained on us a few times, and the included cover pops right out and fits snugly. All of our items stayed dry through hours of rain. The shoulder padding and hip padding are great for under 45 pounds. The pack showed to be durable, no rips, tears or zipper problems. If I had a complaint, the lower portion that contacts your low back and hips is a little sparse on padding. If the pack is a little long, I could be a little uncomfortable on long hikes with weight over 30 pounds. We added a piece of high density foam and it worked great-I would definitely buy again despite that flaw.

Verified Buyer

Reviewed by Hiker from OH on Wednesday, July 20, 2016

Used this once so far for an overnight camping trip. Loved the weight distribution and the placement of the frame. Other packs I have tried to use the frame was to high up and hit my head even its making strap adjustments. Has great outside straps for attaching items and decent amount of departments. Curious to see how it holds up with n the long run.

Reviewed by Sandy10 from Cape Cod, MA on Monday, July 18, 2016

I have used this backpack for extended travel. Mine is grey and I love it. I swapped out the logo rain cover for a blank one. I have used it as a carry on and it fits fine in the overhead bin. I have also checked it. For that I used the rain cover and added a suitcase compression strap around the bag to make it easy for the baggage crew. This worked very well.
Living out of this bag is easy. I use mesh laundry bags to maximize the squeezing of stuff into the many irregular shapes of the bag. I have packing cubes, but only use a couple of them with the backpack because the rectangles don't fit the bag well.
I love the organization in the bag and the suspension is very comfortable. I use the H2O sleeve for documents and maps most of the time.

Verified Buyer

Reviewed by MWSLLC from Albuquerque, NM on Wednesday, July 13, 2016

This seems to be a nice pack with some good features and specifically sized for women. I do not like the hydration system with the exception of the magnet that keeps the mouthpiece right where it belongs. The pink color is very bright and the pockets on the front of the shoulders are a great idea and very handy for small stuff. I actually like the way the pack cinches up on the sides, and fits well without needing a waist strap. I haven't decided if I will keep it yet because I really like the Camelbak hydration bladders much better.

Verified Buyer

Reviewed by Monie from Colorado on Wednesday, June 1, 2016

I'm short and have a hard time finding a pack that fits comfortably and is big enough to hold all of my climbing gear. This one is the best I've found and doesn't feel heavy at all!

Verified Buyer

Reviewed by KittyMom from Chesapeake Beach, MD on Tuesday, May 24, 2016

The pack was too well padded to the point of being bulky. Also, the padding was too stiff to be comfortable. The hip belt pockets were tiny. The mesh side pockets were just plain strange. One was like a regular vertical mesh pocket big enough to hold a liter water bottle. The other pocket was horizontal with the opening facing the wearer. There was no way to keep things from sliding out. The front access panel for the main compartment was located inside the beaver tail. This meant removing everything from the front pocket just to reach the zipper. Mind as well just dig everything out from the top of the pack. There's not much in the way of pockets for organizing. This is mostly one big compartment. Unless you're going out for a month long excursion, the week/weekend backpacker with bulky gear might find the Gregory Amber 70 Backpack - Internal Frame (For Women) to be a more comfortable fit.

Verified Buyer

Reviewed by Champagne for breakfast from San Diego on Sunday, May 22, 2016

I volunteer in a State Park and hike mountain trails several times a week. The Gregory Maya 16 works perfectly for me. I use a Platypus 2 liter Big Zip reservoir which fits in the intended sleeve. The pack fits my 5'4" 120 lb. frame perfectly. The pockets fit my extra jacket, lunch, wallet and keys, and additional maps and reference materials I carry. I usually carry a bottle of wine as well. No problem. I can stuff my hiking poles in when not using. The pack is so functional, I think I could use it as a carry-on for a weekend trip as I am expert at packing light. I wasn't sure about the side pockets on the waist strap, but they are small and do not add bulk or get in the way. Perfect for Chapstick/lipstick, Kleenex, and little hard candies for the trail. The fabric and color are nice. I will be taking it to Spain soon and trying it out as my day pack for sightseeing and some hiking on the Camino de Santiago. Not sure it will be fashionable for city use, but we shall see.

Verified Buyer

Reviewed by TW from Santa Clara, CA on Wednesday, May 18, 2016

To remain lightweight, this pack has a flexible thin plastic panel as a frame, so it didn't really maintain shape unless full. Nicely made otherwise but didn't fit my needs.