Haflinger

Sizes

Gender

Colors

Reviews

Prices

Search Within
Haflinger shoes, clogs, slippers and sandals are popular German imports that cater to comfort-seeking feet with a roomy toe box and soft, foot-forming shoe materials. Haflinger's boiled wool slippers are perfect for regulating foot temperature and providing breathability without compromising quality or warmth. Traditional Haflinger clogs are also often made of this soft, boiled wool, and have cork midsoles and soft footbeds that custom form to any woman's foot. Haflinger slippers are known for their long-lasting comfort and easy-on support, and offer foot-massaging footbeds for added comfort a
... Learn more about Haflinger
nd circulation. Haflinger has grown from a small European shoe company to one that distributes shoes, clogs and stylish slippers all over the world. People who have arch support needs, are on their feet all day, or just require a versatile warm-to-cold slipper or shoe can trust Haflinger to provide. ... Less
About the Haflinger Brand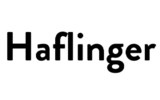 Compare at $79.00
Closeouts
Compare at $77.00
Closeouts
Reviewed by bklynteacher from NYC on Friday, July 1, 2016

My wife absolutely loved these...until the stitching that holds sole to upper began to snap, spreading progressively especially around the front so that, 6 months later, they are no longer shoes but unwearably detached pieces. I can't understand how somebody said these lasted for 10 years. I asked a shoe repair guy to stitch them together again, and he said not to bother because the design was just inevitably flawed. Really, really disappointing trash.

Verified Buyer

Reviewed by wbb from Calif on Friday, April 29, 2016

Bought a size large for a size 8-1/2 Wide foot. They are too small and had to return them. I bought a size 40 Euro. Disappointed that they did not fit.

Reviewed by Wing Girl from Maine on Saturday, January 30, 2016

True to size (7) and comfortable, warm as expected in boiled wool. However, even with careful use the rubber soles detached on both slippers along the edge. Liked them enough to consider a glue repair, but it is likely they will fail again in another area of the sole, so they'll be returned.
Receive email updates for new Haflinger items