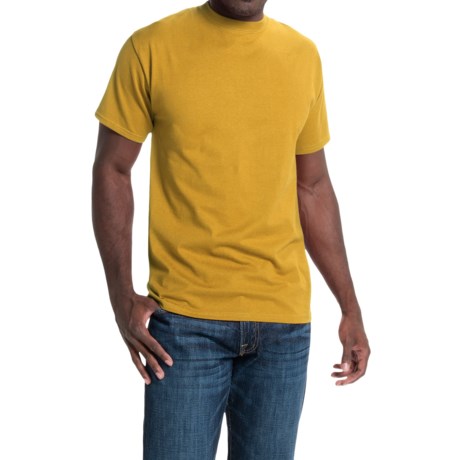 Answer

I have bought several of these shirts and have washed them dozens of times as I wear them to work. I haven't seen pilling on any of them.

Answer

So far, so good. But I can't say that I've had it and washed it long enough to REALLY know. But so far....no. This was a fantastic buy! The shirt isn't whimpy.

Answer

no. it does not pill.

Answer

Not so far, and I've been wearing them as work shirts for about a year.

Answer

They've been holding up well. My husband loves his STP Hanes Beefy T's. We picked only 100% cotton ones, wash in cold water and line dry or put in dryer for only a few minutes. No pilling yet, after a few washes.

Answer

Not that I have seen, no.

Answer

No, this shirt doesn't pill. My husband has been wearing these shirts for years and they are fabulous. They hold their shape, don't pill, don't fad and wear forever. Can't beat Sierra's price either. You won't go wrong ordering these. My only suggestion is: Oder several ! ! !

Answer

No ! It doesn't pill, fad or any of those things. It holds it's shape and color and wars forever ! !

Answer

I cannot answer that question as the shirts I purchased have not yet been washed.

Answer

I purshased several the Hanes beefy-T Shirt Xl, all colors. They go into the wash with other stuff every week. They all go in together, normal wash hang them out to dry or tumble dry with other garments and have never seen them pill. Wear well also hold their shape. No need to iron, just fold and put away. I get comments from my friendshow well they look.