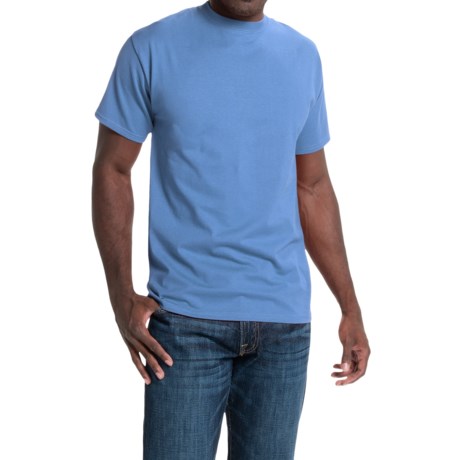 No, it won't shrink.

washed my white hanes beefy T in my washing machine with warm wash setting and fabric softener and I haven't noticed any shrinkage. Can't answer what would happen if it was put in the dryer though, as I normally hang my washing.

The white ones didn't. I suspect they won't even shrink in the dryer. But they're cheap enough that you may want to buy more than what you need and use one as a test case.

no

Zero shrinkage with cotton is pretty rare, however... these don't shrink much. I think they must be prewashed or something. We've had very good luck with them washing well. My husband wears XL and even after zillions of washings, these fit him just fine. Hope this helps.

Absolutely not, and I used hot water.