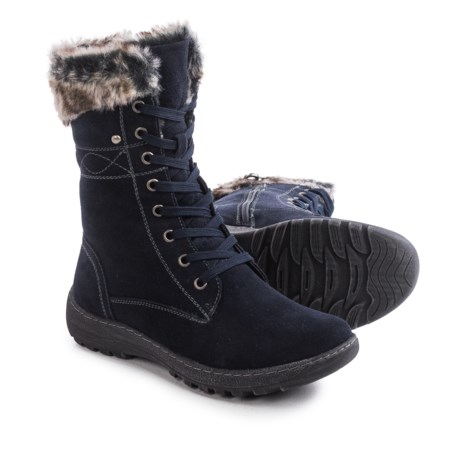 Answer

Privet! Sapogi ochen comfortnye, pro temperaturu ne znayu. tak kak sama kypila ix nedavno. V sibirskyx morozax budet xolodno. =)

Answer

I recently wore them to a football game where the temps were in the low 40's and my feet stayed warm. I would expect them to do as well into the 30's. I am not sure how they rate below that.

Answer

Sorry there is not a temperature rating. Most manufacturers do not have temperature ratings for their garments or footwear due to the number of factors that affect how warm a garment may keep you.