About Hi Mountain Jerky Cajun Rice and Beans
Closeouts. There's no need to suffer through another bland backcountry meal when you can have Hi Mountain Jerky's Cajun Rice and Beans. The dehydrated contents make three servings and can be prepared in the included pouch or a pot.
Lightweight and easy to prepare
Add two cups hot water to the pouch or stir contents into a pot
Makes three servings
Made in United States of America
About the Hi Mountain Jerky Brand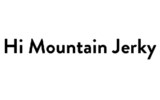 0 Likes
Specs about Hi Mountain Jerky Cajun Rice and Beans
Material: Ingredients: Dehydrated red bean, tomato, onion, bell pepper, garlic and celery, precooked long rain rice, maltodextrin, food starch-modified, textured vegetable protein [(soy flour, caramel color), soybean oil, salt, hydrolyzed corn-soy-wheat protein, autolyzed yeast], tomato powder, salt, wheat flour and partially hydrogenated soybean oil, rendered chicken fat, silicon dioxide, spices, worcestershire sauce (molasses, vinegar, corn syrup, salt, caramel (color), garlic, sucrose, spices, tamarind, natural flavor and sulfiting agents) and maltodextrin, disodium inosinate and disodium guanylate, mustard flour, extractives of paprika (color), natural flavor [pork stock, salt, torula yeast, natural flavors (contains canola oil and smoke)]. Contains wheat and soy.This product contains sulfites.
Weight: 8 oz.
Made in United States of America
US shipments only
About the Hi Mountain Jerky Brand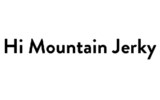 0 Likes
Do you own this product? Write a review and help others with their buying decisions!
Write a review
3.687500 5 Overall Rating: 3.7 Based on 16 reviews
Most Helpful 5-Star Review
Reviewed by avid hiker from Here on Thursday, June 27, 2013
Add boiling water, and you got yourself a good tasting meal. Good item for an extended hiking or an overnight camping trip.
Your search for "" returned reviews for Hi-Mountain-Jerky-Cajun-Rice-and-Beans
Verified Buyer Reviewed by Cheese from WI on Wednesday, July 20, 2016

Nice little bean dish for the backcountry, pairs well with some fresh fish.

Verified Buyer Reviewed by Preston from Colorado on Monday, June 27, 2016

It's a good meal, but it has so much spice. It's not bland, but goodness, so much spice.

Verified Buyer Reviewed by JJCA from Louisiana on Sunday, August 16, 2015

Put away for survival bag

Verified Buyer Reviewed by Jeff from Ohio on Monday, May 11, 2015

I probably wouldn't order this flavor again. It was eatable, but not the best.

Verified Buyer Reviewed by Adirondack Ace from Northernmost NY State on Monday, May 5, 2014

I read other reviews before buying, but thought it worth the chance. Ditto what others said about deep pouch making it hard to stir, some beans not quite softened, serving two rather than three, and saltiness. The package says 3 servings/pkg, and each serving give you 34% of recommended sodium. With two people eating, each gets 51% of daily sodium. ~14 grams of protein each if split two ways..

I tried it out in the kitchen, so I had extra containers to use to try to separate the seasoning from the beans and rice, and then separate the salt (dissolve it) from the rest of the seasonings. The rice was very light and tended to hide in and get spooned up with the seasoning, which was very fluffy. It was a tedious and non-rewarding effort, and certainly not one you're likely to make in the field. Maybe you could put it in a coffee filter and rinse it? I don't think I removed much salt.

The package says let it sit 15 minutes. I checked four other brands of freeze-dried backpacking food and times given are 10, 10-12, and 13 minutes. Despite the extra 2-5 minutes for this meal, the beans were still a bit Al-dente. I stirred it very well one time, and it was sitting in a home-made cozy [bubble wrap & a bit of cheap space blanket] for those 15 minutes, so it was still hot afterward. But the beans were what they were.

Aside from being salty, it was spicy. It was mild-to-medium in heat, which is how I like it. But there was so much going on flavor-wise (read the ingredients under the Specs tab), that nothing in particular registered with me. I didn't really care for the flavor, but it wasn't bad, and I ate it all. I'm just not a fan of cajun, but that's just a matter of taste, nothing wrong with it, so I gave it two stars instead of one.

NOT VEGETARIAN. The ingredients list may be longer than a Leo Tolstoy novelette, so here are highlights: ...salt (in the TVP)...salt:...rendered chicken fat...salt (in the Worcestershire sauce)...disodium insanity*... disodium guanylate...pork stock...salt (in the natural flavoring). *a plausible misreading.


SHELF LIFE/STORING FOR EMERGENCIES. The package didn't have a "Best by" ur Use By date, just a lot number. 003713. Hmm, made in 2013, I guessed. I asked Hi Mountain Seasonings customer service to help me understand the code, what's the shelf life, and why so much salt. All they said was it was made in 2013, and the shelf life was 2-3 years. I wrote back, carefully pointing out that 2013 was a whole year long, so the difference between it being made in January or December, and the shelf life being 2 or 3 years could mean a 2 year difference in when I need to use it. Early 2015 or late 2016. Then they gave the full explanation of the lot #: 37 = the 37th day of '13. And 2-3 years has more to do with loss of flavor. After 3 years, some nutritional value will be lost. I suggested that they post the lot number explanation on their web site, which I had looked for. So for best flavor results, this lot should be enjoyed by Feb. 2015, only 10 months after I bought it. Clearly this is not food to be stored for when the apocalyptic eggs hit the eschatological fan. STP stated plainly that this is a closeout, which usually means something was made a while ago and wasn't selling. Because they made that clear, and the price was great, I'm not deducting any stars for this.

I tried it out at home ASAP, so I'd know if I should order more while I can still get it for ~$4.16. No, I won't order more. I will save the Green Chili for backpacking, and hope it's more to my taste. (despite 58% (IIRC) sodium in half a package)
Answer There is no expiration date on the package what it does show is the date of manufacture. Which according to the vendor is good for 3 to 4 years after that and since it is a dehydrated product longer if not opened.

Answer According to one reviewer, the manufacturer said that the lot number consists of the day/year. So LOT#030511 would indicate that it was manufactured on the 305th day of 2011. Not sure what the additional digit might be used for, but I suppose it must hold some meaning.

Answer There are 230 calories and 9 grams of protein per serving. package contains about 3 servings.