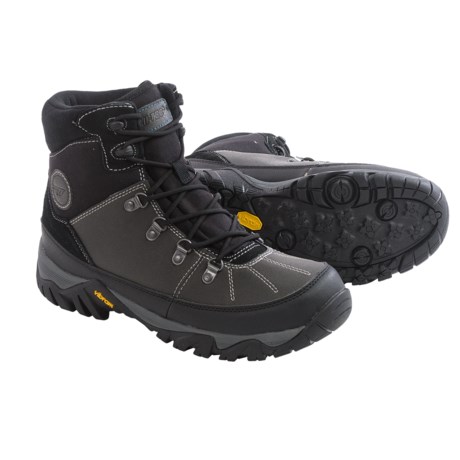 Answer

Gore-Tex is a waterproofing system, and not an insulator (that being said, these boots have Hi-Tec's own Dri-Tec waterproofing, which so far seems to work quite well). For insulation, these boots feature 200G Thinsulate. Not as heavy as a hunting boot (600-1200G), but with a warm sock my feet have stayed very toasty (even to the point where - if I have to wear them inside for any length of time - e.g. a restuarant - my feet actually get quite warm).

I bought them to work outside in the winter, but so far I like the looks of them so much I don't wanna mar them on a jobsite. They are also VERY lightweight.

Answer

Gore-Tex is not an insulator, it is a waterproofing membrane. The insulation is 200g Thinsulate®.