Let's face it: Traveling usually isn't cheap. If you've been wanting more from your gear without spending more money, High Sierra luggage is ready to deliver. Designed for cost-conscious consumers who demand quality, reliability and a reasonable price point, High Sierra luggage encompasses a carefully designed product range that includes laptop bags, rolling luggage, duffel bags, backpacks, school bags and more. As the official supplier to the US Ski and Snowboarding Team, High Sierra backpacks and bags always reflect the rigorous standards demanded by world-class athletes. To put it simply, H
... Learn more about High Sierra
igh Sierra helps make the journey as enjoyable as the destination. Travel more. Spend less. ... Less
About the High Sierra Brand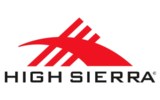 Verified Buyer

Reviewed by Dgrizz from Washington, DC on Tuesday, May 17, 2016

It is well manufactured. The wheels are as smooth as you could imagine. The telescoping handle is firm when you pull it. The zippers seem very strong.
It just feels good when you pack it and roll it.

Verified Buyer

Reviewed by karen from California on Sunday, May 15, 2016

I used it for the 1st time on a long day hike.I like the insulated tubing and it doesn't leak.The opening at the valve could be a little larger but it's not a big deal.

Verified Buyer

Reviewed by Bit the Trail from pacific northwest on Tuesday, May 10, 2016

Good size back pack for the wife, will hold 3 days of gear. Quality looks good as much more expensive packs.

Verified Buyer

Reviewed by Mikeywo from Connecticut on Tuesday, May 10, 2016

My son loves this backpack. It has all the room he needs for his books, notebooks and laptop. With all that weight it is a wonder the straps don't rip out, but this pack is very durable. Lots of pockets and compartments to help him organize his stuff, and water bottle pockets too! It even has the built in rain cover for extra protection, that hides out of sight in the bottom of the bag. Neat feature.

Reviewed by Skier from CT on Friday, May 6, 2016

This thing is barely 27" long, needed 30" specifically to fit an item and it is not even close, inside you may get 26" if you push it. Also only has two wheels, plenty of room to put the extra two to make it a "Rolling" suit case as advertised! On the plus side it is light and looks well built for the money. I'll be able to use it form something.

Verified Buyer

Reviewed by skisteve from Colorado on Wednesday, May 4, 2016

This is a good alternative to my bulky $100 Transpack, albeit this boot bag is a lightweight bag with minimal padding. I use it for airplane carry-on and it fits easily in the overhead. My Transpack was a struggle to get in the overhead. I would not check this bag for fear of buckle damage as bags get bounced around in the airport luggage systems. The bag is wide/deep enough to hold my size 30 ski boots as long as I rotate one boot 180 degrees heel/toe and crank down on all the buckles to squeeze the shell.

Verified Buyer

Reviewed by Q from DC on Tuesday, May 3, 2016

Love this roller. Just bought our second one. For the $s, this is excellent quality and functional. Meets my needs just right.

Verified Buyer

Reviewed by Wayside Hedgehog from SC on Monday, May 2, 2016

I just don't get it--weird zipper design leaves the whole top part open for everything to fall out AND the way in is blocked by straps, whose use I cannot see. It's going back.

Verified Buyer

Reviewed by Greece or bust from Montana on Sunday, May 1, 2016

It is different than the picture posted. I have not used it yet but believe it will be what we need.

Verified Buyer

Reviewed by Camping Friend from Layton, Utah on Saturday, April 30, 2016

I purchased 2 High Sierra's 15L backpack in a bottle and gave them to students who did extra chores. One student I asked said she liked it but would have preferred a pack with more pockets.

Reviewed by sarah from seattle on Tuesday, April 26, 2016

Darker turquoise than it showed on my computer screen - but a great color. I know I looked at the measurements, but still larger than I expected. A definite keeper!

Reviewed by Adventurous Amanda from kansas on Monday, April 25, 2016

I love that it is adjustable. I like all the pockets and easy access.

Verified Buyer

Reviewed by Kashmom from NC on Wednesday, April 20, 2016

I was unable to get the backpack out of the bottle! I had to return it. Looked like a nice, lightweight bag.

Reviewed by Evanston Mom from Evanston, IL on Tuesday, April 19, 2016

My daughter needed a packable duffle for a trip she is taking. This one is perfect. It packs up really small and is light weight, but is sturdy and decent sized. It will serve her well on this trip and as a stand alone bag when she returns.

Verified Buyer

Reviewed by Li from California on Monday, April 18, 2016

Overall very well designed, and the material used looks good quality and durable.



Verified Buyer

Reviewed by Crawdady from New York on Monday, April 18, 2016

This is the third bag of the same kind that we have for our family. Every time we need a new boot bag, we get one of these because they are very functional as backpacks, durable, and inexpensive. We appreciate the backpack design as it makes moving through airports much easier. It is big enough to hold boots, helmet, gloves, goggles, and extra clothing.

Verified Buyer

Reviewed by Camping Friend from Layton, Utah on Saturday, April 16, 2016

We are planing to go to Bear Lake the first week of May in our class C motorhome. Every inch of space in the small motorhome is valuable, so we decided to purchase luggage that can be stowed in small spaces. The High Sierra Sportour 22" carry-on rolling upright suitcase is perfect for storing in our motorhome. I have bought several High Sierra products over the years and have always been satisfied.

Verified Buyer

Reviewed by AT and Nordic Addict from Colorado on Wednesday, April 13, 2016

Large enough for 3 pairs of lightweight rando skis and poles, and quality seems decent. The only thing I would ask is that a zippered pocket be added for a wax scraper, extra straps or other small items. It is too short for 200+ cm Nordic skis but fine for most modern alpine boards.

Reviewed by Auka from Cincinnati on Saturday, April 9, 2016

This is an amazing bag!! My husband and I each have one. I had an older version I also bought on STP for a steal, and after years of use, it started to get a little ragged, and I bought a replacement at STP again for a steal. It's perfect for air travel. It is sized for international carry on (which is slightly smaller than US carry on). The day pack zips off, which is handy. The day pack fits under the seat in front of you on a plane, and the bigger part fits in the overhead. The telescoping handle zips in. The daypack is a backpack on it's own or, it zips fully too the larger part, which can then be carried as a big backpack or rolled. The daypack also has a strap on the back that lowers over the telescoping handle too (if you separated them for the security scanner but want to roll both through the airport. It is balanced well you so can stand it up on it's own. It has handles on top or the side for carrying. We packed them full for a trip to San Francisco and ended up hiking through the Redwood forest with them on our backs (since it was our last activity before flying out), and it was fine. They wouldn't be comfortable for hiking every day, all day, but it was fine for a few hours. The bags are lightweight. The daypack has well planned pockets for smaller items, a padded back, which doubles as padding for a laptop, water bottle pockets, and a perfect front pocket for a liquids bag for air travel. The bigger bag has a hidden zipper pocket (hidden by daypack when attached), which is perfect for hiding whatever if you are traveling. It also has cinching straps inside and outside so everything stays compressed and secure. We are thrilled with these bags and hope STP continues to carry them. We may even buy some extra to have as backups or gifts.

Verified Buyer

Reviewed by Jon from New England on Wednesday, April 6, 2016

Wife loved the color and pattern on the fabric. Seems well constructed. I'm returning this bag as it isn't what we had hoped it would be. I guess in hindsight, the price should have been an indicator.

There is little to no padding on the ends of this bag. Only padding was in the area where the ski bindings would be. If you're purchasing for air travel, I would look elsewhere. If you just want a bag to haul your gear from home to mountain... or maybe on a few bus trips, this is the way to go.

Reviewed by COMom from Colorado on Tuesday, April 5, 2016

I've been travelling with this rolling set for a couple of years now, and find it very convenient. I can either push or pull it easily and the handle is long (I'm short and it's almost too long). You definitely must zip off the smaller front pack to get on a plane with it, just to carry it down the aisle, but when separated, the front part holds my laptop, book, coat, water bottle, and all of the numerous smaller things like earbuds, a snack, keys, and cellphone in the smaller front pocket. The small pack easily goes under the seat in front of me with plenty of room to spare. I once also placed the larger bag under the seat as well, but not with the two connected. Usually, I place the larger part in the overhead bin, though on the little regional jets, I usually gate check it, as it's pretty tight in the bins on the Embraer and CR jets that United/American use in the mountains. I can fit many pieces of clothing and shoes in the larger part, probably two pairs shoes, all my toiletries, and 4-5 pants, same # of shirts, under/night things. Again, I'm a smaller woman, but this set really holds plenty for 5 days. So far, absolutely no rips, tears, wheel problems, etc. This past week, I simply slipped the strap on the back of the small daypack down over the handle when I exited the plane, and I found that this gave me more of a tall, upright set, instead of the low to the ground, but very "fat and deep" zipped together bags. It takes a few minutes to re-zip the two together especially fully loaded, and one has to lay the larger bag on its' back to do that. Lots of options here for carry on travel! I have never used the larger part as a backpack, as it is just too heavy for me fully loaded.

Verified Buyer

Reviewed by Arun from Boston on Monday, April 4, 2016

amazing light weight bag

Verified Buyer

Reviewed by sarah from seattle on Friday, April 1, 2016

LIGHTWEIGHT yet sturdy. Nice quality.

Reviewed by amanda from PA on Wednesday, March 30, 2016

I have the larger suitcase to match. but wanted something for when I am not bringing tons of gear. This is great. fits carry- on restrictions and yet sturdy enough to check.

Verified Buyer

Reviewed by bonner from OK on Tuesday, March 22, 2016

fits skis, jacket , bibs, base layers and can squeeze in my boots, but will likely use my boot bag. heavy duty zipper, good padding around bindings. I'm ready to fly to Denver!

Verified Buyer

Reviewed by Randy from Colorado on Tuesday, March 22, 2016

Great price on this ski bag. I bought it after my double ski bag split at the seams. High Sierra's bag is well padded (!) and easier to use than any large bag I have had. This bag has solid zippers that round the bag corners (translates to easy in and out of skis). My fat powder skis can sit in this bag side-to-side. It's a very good product, and I expect it to last forever.

Verified Buyer

Reviewed by Mac from St. Clair on Monday, March 21, 2016

I purchased this bag for use with our Nordic skis. Unfortunately, it's too short for my husbands skis. This bag will work well for our downhill skis, but it's only 172", so the men's Nordic skis won't fit.

Verified Buyer

Reviewed by christine from michigan on Sunday, March 20, 2016

This bag is great. A gift for my son (22 yo), he uses it for everything from weekend trips to week long trips.

Verified Buyer

Reviewed by Lyn the rider from Adirondacks New York on Sunday, March 20, 2016

This suitcase is just what I need. It is well made and the perfect size for my needs. It has all the room I desire with its many sections. It is lightweight besides which is a plus..

Reviewed by Flanfan from San Francisco on Saturday, March 12, 2016

A smallish/medium size bag like this is much more handy than a backpack for my purposes. Easy to find stuff because the pink one I got lets the light in, instead of an all black interior. It is super wrinkled from being packed inside the bottle so I put it in the dryer with some laundry and the wrinkles smoothed out. It's the perfect run around town bag for me because I'm always taking buses and it holds books, groceries, water, with room to spare.