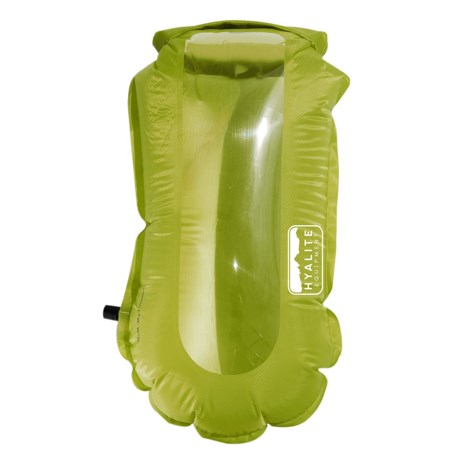 Answer

Size and material - see the stp description which is supurb for details, is a roll top waterproof bag plus air valve to also let you compress. Great value, perfect for travel and offers waterproof protection. For this price you can not go wrong nor beat it!

Answer

According to the product overview/specs above:

Material: 33 denier diamond ripstop nylon, PVC-free

Dimensions: 33x16x0"

a roll-top closure with a Duraflex® buckle keeps contents dry

This item is designed to keep items dry when rafting or things like that. It is not necessarily designed to take deep under water.