Icebreaker

Sizes

Gender

Features

Style

Sleeves

Length

Base layer weight

Colors

Reviews

Events

Prices

Popular Icebreaker Products

Search Within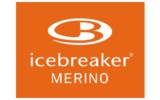 About

the

Icebreaker

Brand
Crafted using only the finest merino wool grown in New Zealand's Southern Alps, Icebreaker clothing is known around the globe for its incredible comfort and performance. Unlike synthetic fabrics developed in a lab, Icebreaker merino wool is grown, cultivated and field-tested in the mountains. Designed to offer exceptional comfort during a range of outdoor sports, Icebreaker underwear and apparel naturally resists odors, regulates body temperature, wicks moisture and dries quickly. Superfine New Zealand merino wool is also much softer than traditional sheep's wool, which means no itch. Icebreaker socks, long underwear and base layers also come in a selection of weights to keep you warm without overheating. Ready to join the merino revolution?
Reviewed by GreatWolfMama from Texas on Thursday, January 19, 2017

This is the one dress I've worn that has caused people to ask me if I'm pregnant (and I'm not pregnant). I still have a postpartum soft tummy (3 years after my child was born!) but most clothes hide it pretty well. This dress does not. It's not tight, but somehow it showcases a pooched-out tummy stupendously. But it would make a good maternity dress, actually. It's well made and the colors are nice. But it's body-conscious.

Verified Buyer

Reviewed by Angelica C from Massachusetts on Wednesday, January 18, 2017

Love merino wool products and, especially Icebreaker. Warm and dry, perfect for running in winter. Zipper at neckline makes it easy to cool down, too.

Verified Buyer

Reviewed by outdoor junkey from Alaska on Tuesday, January 17, 2017

Great fit! love the length. I have worn this under a shell, skiing in subzero temps and stayed quite comfy. It's light yet extremely warm. I mainly wear it as an outer layer as it isn't too bulky and the style/color is nice.
Receive email updates for new Icebreaker items