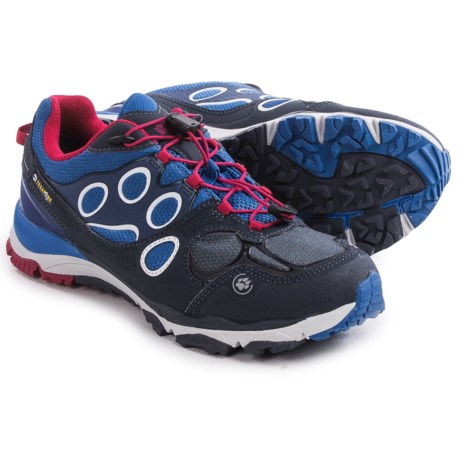 Answer

Very waterproof, very grippy, super comfy, and super cute. I get compliments all the time on them. I wish I had purchased several pairs!!!

Kristy

Answer

very waterproof, very grippy , very comfy, very cute!!! I get compliments on them all the time. The picture doesn't do them justice. They are a very pretty coral red.

Answer

These are 100% waterproof, and According to information listed under the product overview, have a grippy rubber outsole with multi-directional lugs for improved traction.

Answer

Hello Sally-

I can't speak for ledge rock, but I've had no problems running on wet leaves. I've used them to run on stairs (Summit Path) and along lakes/reservoirs/park land with good grip. My feet stay dry and warm. However I should note that I am not running/walking in the rain with them, just the wet aftermath. I had a big concern that "waterproof" would mean that my feet would sweat like crazy, and this isn't the case at all. They seem to allow for a good amount of air flow, while keeping the damp out.

I hope this info helps!