Jambu

Sizes

Style

Gender

Colors

Reviews

Events

Prices

Popular Jambu Products

Search Within
Be you, with Jambu. Jambu shoes are inspired by the beauty and mystique of the rainforest, and Jambu footwear is designed to guide you in style and comfort on your journeys at home or on far-ranging adventures. Jambu shoes are designed by women for women, with details such as floral motifs, contrast stitching and raw materials that keep Jambu a step ahead when it comes to creating your personal outdoor fashion feel. Memory foam footbeds mean Jambu will cradle your foot and keep you comfortable all day. Renew with Jambu: Jambu uses only recycled, recyclable and re-usable packaging. Additionally
... Learn more about Jambu
, Jambu outsoles are made with partially recycled and re-usable compressed rubber. Whenever the occasion calls for versatile footwear that can handle all you throw its way, choose the comfort and style that is all you, and all Jambu. ... Less
About the Jambu Brand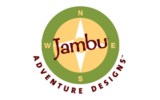 Verified Buyer

Reviewed by Adrian from Pennsylvania on Wednesday, August 24, 2016

I bought these to go with a summer dress for a wedding. The design is very flattering with a dress, jeans or a short skirt. They stretch a bit and breathe well. So far no blisters!

Verified Buyer

Reviewed by gingin the sailor from Nantucket on Wednesday, August 24, 2016

these are good looking sandals that can go the extra mile! I need something to replace a pair of sporty earth sandals that are no longer being made. these are great! comfortable, suportive and good looking. I'm around the water, slipery docks, cobbelstone roads and sand a lot, these are a perfect blend of ruggedness and style! I only wish I could slip them on and off faster than the adjustable velcro, but I've decided slowing down to put them on and off is probably good for me anyway. I love the tan color.

Verified Buyer

Reviewed by Laura T. from Virginia on Wednesday, August 24, 2016

I'm pleasantly surprised by how good these sandals feel. The straps adjust well around the ankle and are already a comfortable size around the forefoot. (I have somewhat wide feet, so if your feet are narrow you might feel differently.) The sole is soft and supportive, although not as rock-solid stable as athletic sandals. These sandals are very pretty, and although I haven't tried them on a long outing they feel great wearing all day in the house.
Receive email updates for new Jambu items