Jambu Reviews

Popular Jambu Products

Popular Jambu Searches
Be you, with Jambu. Jambu shoes are inspired by the beauty and mystique of the rainforest, and Jambu footwear is designed to guide you in style and comfort on your journeys at home or on far-ranging adventures. Jambu shoes are designed by women for women, with details such as floral motifs, contrast stitching and raw materials that keep Jambu a step ahead when it comes to creating your personal outdoor fashion feel. Memory foam footbeds mean Jambu will cradle your foot and keep you comfortable all day. Renew with Jambu: Jambu uses only recycled, recyclable and re-usable packaging. Additionally
... Learn more about Jambu
, Jambu outsoles are made with partially recycled and re-usable compressed rubber. Whenever the occasion calls for versatile footwear that can handle all you throw its way, choose the comfort and style that is all you, and all Jambu. ... Less
About the Jambu Brand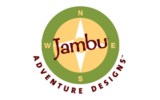 Reviewed by javakitty from Seattle on Thursday, July 28, 2016

Several years ago I bought this classic shoe. They finally wore out after wearing every summer for 7 years. I ordered the new ones. Decoration on them is more attractive. The shoe is a lot lighter than the older ones, does not seem as sturdy. However, I took them out of the box and they fit perfectly. The new wheels are set to go.

Verified Buyer

Reviewed by Lisa from Michigan on Wednesday, July 27, 2016

Perfect Style and Comfort!! Love these shoes -- great structure and are comfortable when you are on your feet all day!!

Verified Buyer

Reviewed by kangaroo kate from texas on Monday, July 25, 2016

Love them! very comfortable. have 3 of them in different colors.
sizes not always consistant run small
once I exchanged to size needed was fine.


Verified Buyer

Reviewed by anne from st louis on Monday, July 25, 2016

nice soft foot bed. comfortable but not enough instep support for me.

Verified Buyer

Reviewed by Southner from S Carolina on Monday, July 25, 2016

I love the Jambu brand but not this pair of shoes. They were almost, but not quite clogs, almost but not quite sandals, almost but not quite dress shoes. Then they were not as comfortable as all my other Jambu shoes. I sent them back

Verified Buyer

Reviewed by ZZmom from Denver, Colorado on Sunday, July 24, 2016

I Love these sandals! They are extremely comfortable and I can walk long distances in them. The rubber sole makes them feel like a sneaker, and best part, they are cute enough to wear with dresses and skirts. .. I even wear them with nicer dresses!

Reviewed by DeedsNVA from Richmond VA on Thursday, July 21, 2016

Should have ordered my regular size. I took the advice of several people and ordered a half size down, that did not work for me. Order your regular size unless you have super narrow, slim feet. Medium wide feet, order your regular size. cute shoes but will have to reorder.

Verified Buyer

Reviewed by Mh from Ohio on Thursday, July 21, 2016

After recently purchasing the Jambu Sugar Wedge in grey floral, they were so comfy that I ordered them in nubuck. And they didn't disappoint: just as comfortable out of the box as the grey ones. I would order more but I have to stop somewhere or I'd get them in all colors ( and I only have those two feet!)

Verified Buyer

Reviewed by nvnvnv from new york, ny on Thursday, July 21, 2016

The straps felt so soft and pliable, not stiff in any sense, and my wide foot actually fit OK....but the straps around the ankle bothered me and my pinky toes stuck out from between the front 2 straps...it looked wierd so I returned them.

Verified Buyer

Reviewed by Rebecca from Midwest on Monday, July 18, 2016

These are comfortable shoes with memory foam in the footbed and I have to say the closeout price just makes them about the perfect deal for what you get!