Jantzen has been pioneering swimwear designs since the first Jantzen wool swimsuits were created in Portland, Oregon more than 100 years ago. Jantzen swimwear gained popularity in the 1920s following an endorsement from Olympic gold medalist (and future Tarzan) Johnny Weissmuller. By the 1960s, Jantzen swimsuits were available in a variety of knit and woven fabrics that blended natural and synthetic fibers. Today, Jantzen swimwear is offered in a variety of sophisticated designs, including tank suits and engineered prints that feature patterns and colors strategically placed to enhance the fig
... Learn more about Jantzen
ure. ... Less
About the Jantzen Brand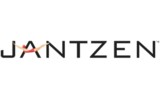 Reviewed by Stamford mom from Stamford, ct on Friday, February 27, 2015

Ordered a medium 10-12, it wasn't big enough to fit my 7 year old petite niece.

Reviewed by Shopper from washington on Saturday, January 24, 2015

The sizes are wrong. I also ordered a large, which was labeled a 6, and was a 14-16! This was purchased as a birthday present for a little girl, but I have to send it back.

Verified Buyer

Reviewed by Mountain Mom from Durango on Sunday, December 28, 2014

Large was supposed to be 6X and was a 14-16.

Verified Buyer

Reviewed by Keremok from Oregon on Wednesday, December 24, 2014

The 6X was way too small for my average-build, just-turned-5-year-old.

Verified Buyer

Reviewed by Cindy from Washington on Friday, October 17, 2014

Purchased for my grandaughter which wears a 3T, I ordered a 4T hoping she could wear it next summer but it was too small now.

Verified Buyer

Reviewed by Montana girl from montana on Tuesday, September 9, 2014

really cute

Verified Buyer

Reviewed by Kris from Aberdeen, WA on Friday, August 15, 2014

The swimsuit itself is well made. However, it runs about a size too small. Order up!

Verified Buyer

Reviewed by Memphis from TN on Wednesday, August 6, 2014

ADORABLE!

Verified Buyer

Reviewed by Troutbum from Lexington on Monday, June 23, 2014

This is a very cute swimsuit that I purchased for my three year old daughter. We purchased the 4T which fits her wonderfully, and received several compliments on the "very pretty swimsuit." The SPF 50 really works, so much so that with SPF 55 sunscreen after one day at the pool you could see a very distinct tan line. Couldn't be more pleased with this purchase and would certainly recommend it to others. The only draw back is that the suit sags a bit in the bottom, but my wife states that is just a little room for her to grow.

Verified Buyer

Reviewed by Quality Bargain Shopper from Northern California Wine Country on Monday, June 16, 2014

A nod to the past with smocking and gingham; very cute. The back strap of the size 5 suit top was a bit snug on my very tiny four and a half year-old
granddaughter, but it will do for this summer.