Sorry this item is not yet available for sale. Please check back at a later date.
About Johnstons of Elgin Cashmere Classic V-Neck Cardigan Sweater - 21-Gauge (For Women)
Closeouts. The higher the gauge, the finer the yarn, the softer and lighter the sweater. Apply that logic to Johnstons of Elgin's classic cashmere cardigan sweater -- knit from superfine 21-gauge yarns -- and you have a blissfully soft sweater you can wear in almost any season.
Johnstons of Elgin is a centuries-old family firm doing business in the far North of Scotland since 1797
Using the finest cashmere and wool fibers imaginable, fabrics are dyed, spun and washed in supersoft Highlands water for irresistible softness
Slightly fitted
Made in United Kingdom
About the Johnstons of Elgin Brand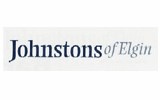 About the Johnstons of Elgin Brand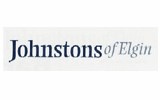 Answer

I wish I could help but, unfortunately, I haven't bought this sweater in gray (not yet, at least :) so I don't know how it looks like but I wouldn't be surprised if this year's gray is somewhat different from the last year's (basing it on the navy from the last year and this year's navy).

I noticed that this year's colors are somewhat more muted, not as intense as the last year's ones and I would be guessing (but that's only my guess) that this year's gray would also be more mellow, maybe a tet lighter than the last year's. And I would expect a little heathering in it as well. Best wishes,

Answer

I often find the actual colors of the products are quite different from the catalog/email clothing shown, and just take my chances. If I don't like the color, I simply return the outfit.

Answer

Yes, its he same colour.