Organic, man-made pearls from JOIA de Majorca have a resplendence that rivals genuine pearls, making them sought after by women who can't resist the beauty of pearls. JOIA de Marjoca crafts their organic, man-made pearls in a process that meticulously mimics the oyster's craft. Skilled craftsmen start with a nucleus of alabaster and porcelain, then layer on natural materials derived from the Mediterranean Sea to maximize light refraction. JOIA de Majorca necklaces, earrings and bracelets possess an unmatched luster and iridescence that's treasured by pearl lovers everywhere. JOIA de Majorca pe
... Learn more about JOIA De Majorca
arls come in traditional white and also in soft, harmonious colors that range from dove-gray to bronze and aubergine to peacock green. Discover your own divine inner glow with an organic, man-made pearl necklace, earrings and bracelet from JOIA. ... Less
About the JOIA De Majorca Brand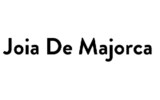 Verified Buyer

Reviewed by John1776 from PA on Wednesday, March 2, 2016

Despite arriving in what looked to be the original packaging the strand of pearls was broken into several pieces. Because I liked the pearls and I think that these were the last set I took them to my jeweler to be restrung. Unfortunately STP EARNED a real low score on this one.

Verified Buyer

Reviewed by cici from aramie on Friday, January 22, 2016

real pearl nice

Verified Buyer

Reviewed by Amy from KCMO on Saturday, December 26, 2015

We gave these to our daughter for her 17th birthday. The jewelry ships with a sturdy blue box with a ribbon, making for a nice gift.

Reviewed by Ellie from Colorado on Friday, November 27, 2015

The pearls are large and because of it, they look fake and cheap. The colors are very subdued and the yellow is not a pretty yellow, more like a stain. The overall look is not classy.

Verified Buyer

Reviewed by Lisa from Portland on Tuesday, October 27, 2015

I got the black ones and they're very pretty, but I doubt I'm fooling anyone that they're real. They were obviously returned and very badly repacked, but they don't seem to have been damaged. They're knotted up tight enough that the strand is a little kinky when new, but they're straightening out. There's a little bit of a gap on one pearl that seems to be smaller near the clasp, but it's not noticeable enough to return them.

Reviewed by Cindy from Northcarolina on Monday, September 28, 2015

cute little necklace - I will probably use an extender with it. Very lightweight - purchased the gold/white

Verified Buyer

Reviewed by Kittentoast from Seattle on Wednesday, August 19, 2015

This is a gorgeous necklace. Thanks ST!

Verified Buyer

Reviewed by Avid Reader from New Mexico on Wednesday, August 5, 2015

The necklace is exquisite. Very impressive. Comes in a lovely jewelry box. Bought one for myself. Liked it so much that I immediately ordered 2 more to give as gifts.

Verified Buyer

Reviewed by Hiker/walker in CA from California on Thursday, June 4, 2015

Bought these for niece's H.S. Graduation. The pearls seem to be of good quality, but too big for a young woman. I was going to keep them and give as gift for other family member or friend or even for myself when I found that the magnetic clasp would not fasten properly. Excellent price on a good looking necklace that turned out to be unsuitable and unworkable. Sorry that I had to return them as I had bought several previous jewelry items from STP that were great gifts.

Verified Buyer

Reviewed by Grandma Jackie from Portage MI on Friday, May 15, 2015

Very feminine. Typical Calida quality.