Kamik Reviews

Popular Kamik Products

Popular Kamik Searches
The people behind Kamik boots and footwear have been dealing with extreme weather conditions for generations. Over the past century, this brand has put considerable effort into crafting footwear that can withstand the rigors of Canadian winters and also provide excellent support and comfort. From outsoles designed for reliable traction on slick, icy surfaces to insulated liners that offer warmth in the most frigid temperatures, Kamik snow boots and kids boots are simply among the best in the industry. When the snow melts and the ice thaws, Kamik sandals and sneakers provide the same great trac
... Learn more about Kamik
tion and support in a sporty, summer-ready package. Step outside with confidence. ... Less
About the Kamik Brand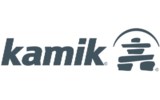 Reviewed by Mike's World of Snow from Fargo, ND on Saturday, September 24, 2016

I have been used to Sorels and was looking for a warm, easy to walk miles in, supportive snow boot for minus 50 degrees, I have a few miles walk late at night to get to work. I have not hit the snow yet, but these fit very well, true to size, are very well made and insulated. Nice traction. I've had some boots with awful traction- Tevas may be comfy but I have fallen so many times in one trip - and they are made for flat footed people despite being very warm and waterproof, Sorels linings wear out pretty quickly, and all the other brands I have had I donated because of lack of comfort or insulation. So lets see how these go. They are very easy to walk in, and not too light or too heavy. Too hot for indoors. If you are going to an indoor destination, you will need a second pair of footwear.

Verified Buyer

Reviewed by R the Walker from Missouri on Monday, September 19, 2016

So comfortable and love the blue. It goes with so much! They are my new "go to" until the weather gets cooler!

Reviewed by frequentflyer from illinois on Wednesday, September 14, 2016

these are so light and comfortable they will become your kid's favorite shoe, but the mesh does not stand up well to all day, day after day wear. Two grandsons wore these to shreds before they would give them up. Usually you can count on a child outgrowing shoes before they wear out but probably not these if they are worn as every day shoes--but if you buy them on sale you may still get your money's worth.

Verified Buyer

Reviewed by River Mama from Minnesota on Monday, September 12, 2016

I got these in a size 5 for my 15 month old daughter. She's outside all day at child care and they have held up really well unlike her other shoes which deteriorated within 2 weeks. They are breathable. She normally has sweaty little feet, but pair these with some light socks and they're moisture free. Not to mention they form around her feet really well. I love the drawstring feature, (though I wish they had a little pocket like on Solomon shoes). I've had a problem with toddler shoes being too clunky, but these have just the right amount of material to where she can move around without tripping (even being in a size bigger). Overall great toddler shoe for lots of outdoor activity!

Reviewed by Taylor the Lumberjack from Tennessee on Sunday, September 11, 2016

...A durable, water proof, warm boot for my kids. The options for kids are pretty slim when it comes to winter wear, especially boots. Most of the options wouldn't keep a wolfs feet warm or a desert fox dry. These will do both and far beyond. And at the STP price there's no breaking the bank. Looking forward to enjoying the snow and heading out to Grandmas house this winter with the boys.

Reviewed by Constance from NC on Sunday, September 11, 2016

Fit great. I thought these would be tough and comfortable but the strap tore after a day or two of regular street walking....definitely not trail worthy. Too bad that I had to return them because they were very cute.

Verified Buyer

Reviewed by Susieupstate from New York on Thursday, September 8, 2016

We were very happy with these sneakers. They're lightweight and easy to clean.

Verified Buyer

Reviewed by Mpchicago from Chicago on Monday, September 5, 2016

They seem to be made well, true to size.

Verified Buyer

Reviewed by Bryan from Utah on Tuesday, August 30, 2016

As per other reviews, the hexagonal divits where your foot is placed, were immediately cutting up my foot. I even tried to break down these by grinding them off a bit, but still I was forced to wear socks with them. Then they were good sandals.

Verified Buyer

Reviewed by JOmega from Baton Rouge on Thursday, August 25, 2016

Needed a good water shoe since I wore out my other ones in the recent Baton Rouge floods. These seem to be very nicely put together . . . except the whole forefoot is oddly cupped. The edges of my feet are carrying all the pressure with no support in the middle. I have wide feet, but the problem is not the shoe width--that is fine because the uppers on this shoe is very nicely adjustable. The problem is the absence of any forefoot support in the middle. Really wish I could keep them, but they've got to go back. But if your forefoot is convex, maybe these will fit you perfectly.