Karbon clothing and outerwear is designed and manufactured by Schure Sports, a Canadian company that has been a winter sports leader for over two decades. Karbon's parent company is committed to providing the winter clothing for 17 national teams, targeting snow sports like alpine skiing, snowboarding and Nordic skiing. Karbon outerwear is designed for lightweight warmth, thanks to efficient Thermore® insulation in Thermolite® ski jackets or soft polyester fleece in Karbon vests and shirts. Consider your favorite winter sports before you make a purchase: Karbon's stretchy soft shell jackets ar
... Learn more about Karbon
e great for Nordic or cross country skiing, while fully waterproof and thoroughly insulated Karbon ski jackets are best for serious downhill skiing. No matter your snow sport, you need a moisture-wicking shirt... and it never hurts to have ski pants with Teflon® stain protection. ... Less
About the Karbon Brand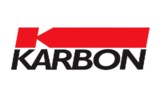 Verified Buyer

Reviewed by NHBuffalo from NH on Monday, July 18, 2016

Overall I have to give 5 stars. I'm 5'10" 150#, medium was perfect, jacket looks great, is well constructed and the price was a steal.

Reviewed by Kel from Michigan on Thursday, July 14, 2016

I love this coat - will be very nice for our cold windy winters in Houghton, MI. The purple color is beautiful and the
fit is perfect (size 12).

Verified Buyer

Reviewed by Che from Mt on Friday, July 8, 2016

Nice jacket, appears well made

Reviewed by Trader X from Downingtown PA on Friday, June 17, 2016

This review is for technical merits only. Jacket is well made, shell fabric is soft and not that noisy for its waterproof laminate. Size is true for a relaxed fit, roomy but not baggy. For 5'6", 142 lbs, a size small is very good. I could still wear a heavy weight fleece jacket and still have a bit to spare (I could probably gain 10 lbs and still use this). CBL is 30.5" so it's a longer fit jacket but not quite in the snowboarding range. It lacks a chest pocket most likely to keep the quilted design looking clean and I won't miss it much. The quilted design front and back is actually additional insulation, not just decorative stitching, a welcomed design by me. I can safely say this will provide more warmth than what the tech spec hints to. I love everything about this jacket and hope it works out on the practical end. Hope it helps.

Reviewed by Caterpro from CT on Wednesday, June 15, 2016

i bought this jacket and sent it back. I needed a replacement for an older ski jacket, but not this one. It is a full on ski jacket with a collar that comes up to the back of you head, a hood that fits a helmet, but has no adjustment cord and really long sleeves. I bought a medium and have 34" arms. The sleeves came down to my knuckles.

Verified Buyer

Reviewed by Chickiebabe from Bolivia, NC on Monday, June 6, 2016

This jacket could not be any better made than it is. I am shocked that such quality could be bought for this price. The hips tend to be a little narrow (and mine are not) but it was still a reasonable fit. The upper arms are a little wider than I would have expected but again not too wide. I am returning it because it is too warm for North Carolina Piedmont area since it rarely gets into the teens here. I needed something a little heavier than a windbreaker. It is however a first class jacket and could not be beat for the cost and quality.

Verified Buyer

Reviewed by x from Iowa on Thursday, June 2, 2016

Excellent mid-weight jacket for any but the most severe winter conditions. Well made, looks sharp, and with a good vest or fleece should keep you warm
on the slopes, shoveling snow, etc. Left zipper is easier to use than most. Excellent product.

Verified Buyer

Reviewed by jskgoterps from Pennsylvania on Tuesday, May 17, 2016

I found this jacket to be extremely well made, with great insulation although not too bulky as to restrict freedom of movement. The sizing was accurate and length of body and sleeves was great. Overall nice quality product.

Verified Buyer

Reviewed by Diane from WI on Monday, May 16, 2016

Beautifully constructed inside and out. So happy with its quality.

Verified Buyer

Reviewed by Lindy Lou from Arizona desert on Tuesday, May 10, 2016

Looking forward to traveling Alaska in this wonderful jacket. 3/4 length is a bonus.