Kelty Reviews

Popular Kelty Searches
A frequent winner of prestigious adventure magazine awards, Kelty makes lightweight and durable gear to meet the demands of avid outdoor enthusiasts. Kelty sleeping bags feature cutting-edge technologies and come in a wide range of styles that are sure to meet the needs of both beginner campers and seasoned outdoor adventurers. Kelty tents offer superior-quality construction in lightweight backpacking models and easy-to-pitch car camping models. Kelty backpacks hit the trails with rugged materials, customizable harnesses and other backcountry-ready features. With your choice of lightweight day
... Learn more about Kelty
packs, multi-day internal frame packs and vintage backpacks, there's a Kelty backpack for everyone. With over 50 years in business, Kelty is an outdoor institution. ... Less
About the Kelty Brand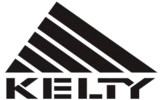 Verified Buyer

Reviewed by flyfisherman1963 from California on Wednesday, July 13, 2016

A great bag used it for a 7 day trip no problems. Kept me warm down to 25 degrees with no problem.

Verified Buyer

Reviewed by green mountain girl from green mountains on Thursday, June 30, 2016

bought this bag for my daughter who is heading out west for an extended camping trip. Light, warm and highly pack-able. Good buy.

Verified Buyer

Reviewed by funkymama from New England on Monday, June 27, 2016

My husband loved the insulated drink holder and the quality materials, but his lower back ached after a couple of hours hanging out at the river in this chair. It might be the odd, shorter height...? I will try it next, but I'm thinking it might become our (tall) 8-year-old's chair.

Reviewed by Gear junky from San Francisco on Sunday, June 12, 2016

warm and decently well made. i can take it anywhere and do not worry about abuse/damage because the price is so good. I keep my more expensive 800 fill for lightweight and very cold trips. great travel bag!

Reviewed by Pack me up Scottie! from Oklahoma on Thursday, May 26, 2016

I use an older version of this bag with regular down. I bought this bag last year for a woman and she was the it's always cold type. Went to Colorado in July and it was cold and wet! She didn't have a bad word to say and did praise this bags warmth and comfort.
If your the warm blooded type, (I am), then you'll be wearing the hood loose and the zipper open a bit. Yes, it's that warm.
My older one has held up very well, I camp about 2 months a year and use this one the most.
Thought enough of the old boy to get a new one with the DRI-DOWN tech.

Verified Buyer

Reviewed by Allen from Michigan on Friday, May 20, 2016

This bag is incredible, especially for the price. Relatively light, warm and a bargain.

Reviewed by A from Massachusetts on Saturday, May 7, 2016

This didn't seem as insulated as I thought it would be. With all the great reviews, I thought it would be fluffy and warm, but it seemed rather thin, especially at the foot box. I put it down on the carpet and lay inside it for about 20 minutes in my house (which was about 68 degrees) while fully clothed in jeans, a sweater, socks, and a long sleeved shirt (just what I happened to be wearing), and I thought I would overheat fairly quickly, but in fact my feet were still a bit cold. Doesn't seem like it will do the job on my planned camping trip, where it will probably get to around 35-40 degrees overnight.

Also, no compression stuff sack was included with my order--just the mesh storage bag.

Verified Buyer

Reviewed by zack from china on Thursday, May 5, 2016

I found this bag to be pretty light for 600 down fill count.it seemed to be roomy as well,even for mummy.l have to say l was pleasantly surprised.l first used it about 30 degree temps, and l was super warm.l can't wait to try it out in lower temps later this year.l would highly recommend this sleeping bag.

Verified Buyer

Reviewed by Jules the Scout from Western PA on Saturday, April 16, 2016

A nice sized frame for a 12-14 y/o. Good fit with plenty of adjustments for fine tuning. Adequate volume for 2-3 days on the trail. Has a slot for hydration.

Verified Buyer

Reviewed by Kayaker B from Maryland on Saturday, April 2, 2016

Used it on a kayak camping trip, compresses down to a small size. Bag is comfortable and warm. Tried dri-down to save a little space over synthetic. No rain or leaks on the trip, so no feedback on dri-down.