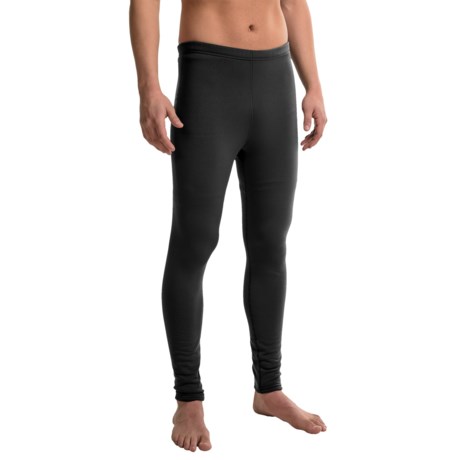 Luxurious feel, warm but are they really sized for men.
Reviewed by RGROW from International on Tuesday, February 25, 2014
I am 6 ft, 165 lbs. The polartec fabric has a wonderful plush feel and I am sure they are warm. They are stretchy enough that I could get them on but they were clearly not sized for me, plus, and a big plus for cold weather, they lack a fly. I suspect they are mislabeled and are actually intended for women. I gave them to my daughter, 5'6" 125lbs. They fit her perfectly and she loves them in Wisconsin subzero weather.