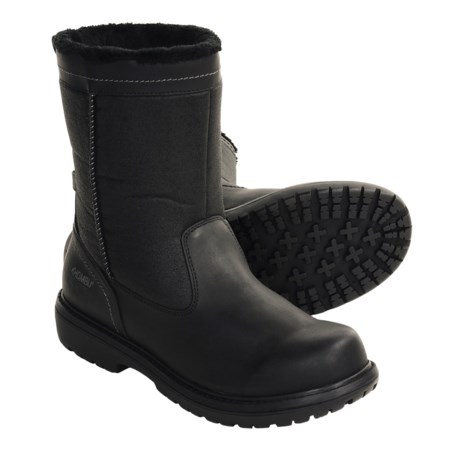 These are a standard D width.

I would expect them to fit just fine, especially if you order 1/2 size up as I did.

I have a wide D foot and my foot pushes the boot out a little bit?

Unless otherwise indicated, almost all shoes are "D", or medium.