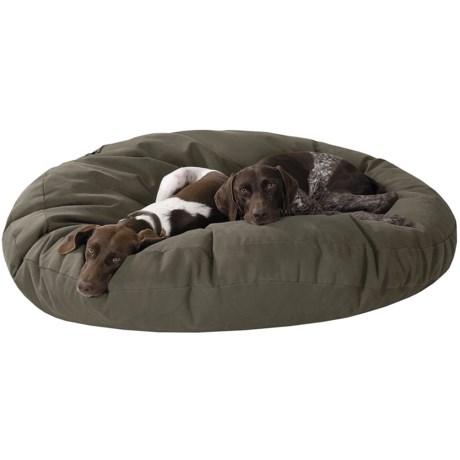 Answer

Shipping container is 20" in length 13" tall and 12.5" wide.

Answer

Roughly 24x16x16 (for a large)

Answer

the product is vacuum packed and came in a box about 2 inches square. Once air hits the stuffing it balloons up.

Answer

It is packed in a bag that basically takes all the air out and shrinks the bed down really tight, the cover is in a seperate bag lying flat...the box isn't as big as you would think but once you start unwrapping the bed it expands. Great way to ship something this big.