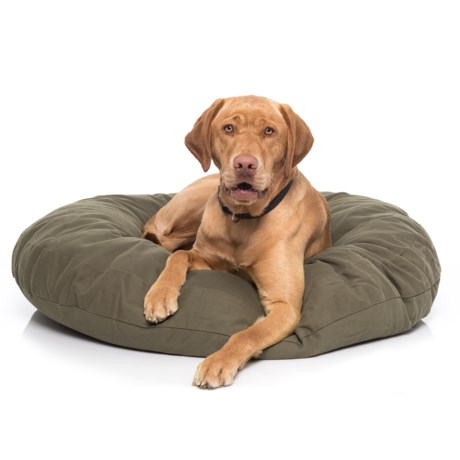 Answer

This dog bed is 40 inches in diameter and 10 inches high.

Answer

Assume that the size is always the diameter. If circumference, would be 2-3 times that number & wouldn't show 2 large dogs both laying on it?

Answer

Diameter. My dog is a long, lean 80 pounds, and fits well. The bed could handle a heavier dog if the dog is stocky.

Answer

Diameter. It's huge.