Le Mystere Reviews

Popular Le Mystere Searches
When Le Mystere was founded in 1991, the creators had one goal in mind: to transform a woman's life with the right bra. Le Mystere bras are designed for comfort, made from silky-soft microfibers and include features like beautiful lace, moldable memory cups, non-irritating hook-and-eye closures and generously padded straps. Combined together, these elements create thoughtful, practical, lovely bras that better meet the needs of today's modern women. The same attention has been placed on Le Mystere underwear, which is made of smooth, luxurious fabrics and also features plentiful amounts of lace
... Learn more about Le Mystere
for an elegant look. Le Mystere is all about providing women with great bras, panties and lingerie that not only look gorgeous, but feel just as good, too. ... Less
About the Le Mystere Brand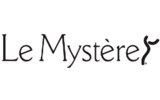 Verified Buyer

Reviewed by Nic from California on Monday, August 15, 2016

The quality of the construction of this bra is poor. There are metal hooks in the back that are weak and easily bend. I tried it on and they hooks bent before any workout even started. I returned the bra.

Reviewed by Beth from Portland on Sunday, August 7, 2016

This fit in my usual size, but the top edge of the cup was too tight

Reviewed by Beth from Portland on Friday, July 22, 2016

I exchanged this multiple times and just can't get a good fit. I started with 34F, because that's the size I'd recently been fitted. The band was too small, and the cups were huge. Next, I went with a 36D and the band fit but the cups were still too big. I gave up after the 34C. You can see in the photo that the cups are straight across as the top, and that part just gaped away from my body.

Verified Buyer

Reviewed by Hannah R from California on Wednesday, July 13, 2016

This bra looks flattering and did minimize bounce during high intensity work out classes. The underwire did bother me a bit during certain moves. This may just be personal preference. Also, when I put the straps in the convertible cross position, it was uncomfortably tight. Because of this, the bra isn't as versatile for me as it says.

Verified Buyer

Reviewed by mommyskis from South Dakota on Wednesday, July 13, 2016

These are really comfortable with the right amount of stretch to smooth a little bit. Not an invisible panty line though, so probably won't work with dress pants.

Verified Buyer

Reviewed by Long way from home from Washington DC on Friday, July 1, 2016

I am a devout "100% cotton underwear only" person, but tried these because they were on sale. They fit perfectly ( I am a size 8, ordered Medium); are lightweight, and the fabric feels more 'breathable' than cotton.

Verified Buyer

Reviewed by Kitcmiller from Boston on Monday, May 30, 2016

Fit well. Comfortable

Verified Buyer

Reviewed by lvjbird from Las Vegas on Friday, May 27, 2016

These are very smooth and comfortable. I love the cut on these and the way they dry really fast just hang drying. Looking forward to traveling with them!
I bought two more pairs I like these so much! Can't beat the STP prices.

Verified Buyer

Reviewed by supershopper from NJ on Wednesday, May 18, 2016

really nice fit and gives you a nice shape.

Reviewed by CatherineS from California on Friday, May 13, 2016

Le Mystere is my favorite bra brand. This style fits true to size (34B), the color is consistent with the on0line image, and it's comfortable and supportive. The best part is that the straps stay up, which is often a problem for me. It's great under thin t-shirts and helps to smooth in the back, where unfortunately I am not as svelte as I'd like to be! I plan to order another-at this price it's a steal!