Lole

Sizes

Gender

Features

Sleeves

Style

Length

Colors

Reviews

Events

Prices

Popular Lole Products

Search Within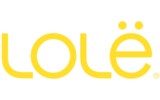 About

the

Lole

Brand
There's a reason why energetic, on-the-go women trust Lole to deliver incredible clothing that helps them "Live Out Loud Every (Day)." It all comes down to three key elements: functional fits, fresh and sporty style, and performance-minded design. Of course, Lole clothing never compromises on the details, either. If you've been searching for a brand that perfectly embodies your enthusiasm for being active -- whether that's a morning yoga session, afternoon run or weekend paddle boarding adventure -- we think you'll love Lole swimwear, tank tops, shorts, tights and skirts. And don't forget: When the weather gets chilly, you can't beat the cozy comfort and sleek look of a Lole jacket. Follow your passions, have fun and Live Out Loud Every Day!
Verified Buyer

Reviewed by froggie from corona on Monday, December 5, 2016

very nice jacket love it

Verified Buyer

Reviewed by Shebear from Utah on Monday, December 5, 2016

Absolutely beautiful and high quality coat. The fabric is amazing. Has all the features needed and more for a day on the slopes. It fits snug so there isn't room if you want to layer a lightweight jacket under it. Otherwise it is perfect.

Verified Buyer

Reviewed by Marsi from Cape Coral on Monday, December 5, 2016

This is not my first lole jacket, and as usual the jacket is well constructed and comfortable. I found that this particular jacket is more fitted than the previous one that I had owned and therefore fits quite a bit tighter.

I would recommend a lole jacket to anyone who wants quality along with warmth and comfort.
Receive email updates for new Lole items