Lowe Alpine Reviews

Popular Lowe Alpine Products

Popular Lowe Alpine Searches
Backcountry expeditions are only as good as your gear, that's why Lowe Alpine weaves the demands of the outdoors into every product they design. If your ideal vacation is a multi-day backpacking trip with technical alpine ascents, Lowe Alpine clothing and backpacks suit your high-performance needs. Or, if day hikes and long trail runs are more your speed, Lowe Alpine makes gear and fabrics that work with your body through every mile. Utilizing proprietary innovations (like their Torso Fit® suspension system on backpacks) and high-performance technologies like Gore-Tex® and Polartec®, Lowe Alpi
... Learn more about Lowe Alpine
ne gear and clothing put your comfort at the forefront. Canyon descents or elevation gains, blue sky and sun or dark clouds and rain, Lowe Alpine takes your explorations to new heights. ... Less
About the Lowe Alpine Brand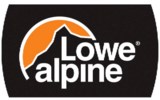 Reviewed by One-Eye from Georgia on Saturday, June 4, 2016

I've used this liner on a couple section hikes. It fills my 60 liter Granite Gear pack with room to secure the top. I'm able to fit everything I need for a 3-4 day trip inside the liner, saving me the fear of having important stuff like my sleeping bag or dry clothes get wet. The liner is not especially heavyweight, but it is more sturdy than the contractor quality trash bags that I had been using to line my pack. I wouldn't hesitate to hang this bag in a tree as a "bear bag".

I've even used this bag as an overnight bag when I travelled to help my daughter move. I didn't look classy, but I had everything I needed. I was looking to buy another as a gift, but STP is out of stock.

Verified Buyer

Reviewed by Banditryder from Pittsburgh, PA on Monday, May 9, 2016

I'm 6', 215lbs, 46" chest and 36" waist. I tried the large, looking for a close fitting midlayer over a merino Tshirt for hiking in the 30's-low 50s. It fit well in the body but "pulled" in the shoulders and upper back. I attributed it to the size and ordered the XL. Slightly more room in the shoulders but still an odd tightness across the upper back. An annoying feature when everything else seemed to fit so well. Great features (particularly the arm length, the ease of pushing the sleeves up, the thumb holds and lighter fabric at the wrist, very good length to stay below the hipbelt, pockets and zippers that worked flawlessly. Great fleece texture and weight (light enough to breath well but thick enough to insulate. I suspect if you have narrower shoulders, you'd be perfectly content with this jacket. Only thing I'd add would be a shoulder or chest pocket.

Verified Buyer

Reviewed by Old Goat from Alabama on Wednesday, May 4, 2016

All the fashion my daughter wants and all the toughness I wait her to have on the mountain. Well built, lots of adjustment options and fits to size.

Reviewed by Sam from NYC on Monday, May 2, 2016

Be warned: If you order the blue one in a size 8 (UK 8 = US XS), it may be the same one that I received and sent back when I discovered that it had clearly been worn — because it had somebody else's body odor. Kind of gross. I had the feeling because the box it came in was beat up and it wasn't quite reassembled properly, but the smell... well, I guess it's not really that moisture-wicking! I actually might have kept it and washed it, despite the BO, if it had fit well, but it was a little too tight in the shoulders and so bunched up under the arms. Color was really beautiful, though. If you're a more petite XS (I'm 5'7" and usually a size 2, with reasonably broad shoulders) and don't mind washing some BO out of what should be a new shirt, go for it.

Reviewed by Crash and Burn from For use in Colorado on Monday, April 25, 2016

This is a really nice jacket. But it fits small. You will need to order up a full size from your usual fit.

Verified Buyer

Reviewed by lucyg from ny on Friday, April 22, 2016

has all the features i like `chest pocket and hood are a plus. It does run small compared to Jack wolfskin or northface. Not sure if it would be as warm as down but seems perfect for the spring in NY

Verified Buyer

Reviewed by Mike from Indianapolis on Friday, April 22, 2016

I am very happy with this pullover. It is very well made and toasty warm. Fit is true to size.

Verified Buyer

Reviewed by The Onion from Birmingham on Tuesday, April 19, 2016

I used these pants for the first time on the AT last week and couldn't have been happier. They breathed really well and kept me dry and warm in the rain/wind. The fit is good too. I particularly like the knee-high leg zips which allowed me to keep my boots on while donning/doffing the pants. Highly recommended.

Verified Buyer

Reviewed by Chris from Connecticut on Saturday, April 16, 2016

I love this jacket for rain and wind. Great Fit and durability. It just feels right. I wish Lowe Alpine was still making technical outdoor clothing. Maybe someday again.

Verified Buyer

Reviewed by didee99 from Colorado on Wednesday, April 13, 2016

I don't expect these to last very long after showing excessive wear after only a few uses. Cheap but not worth it.