Sierra Trading Post Coupons
Get the latest official Sierra Trading Post coupon code from the official SierraTradingPost.com Coupon Page. This official coupon page is your source for authorized coupons to send your savings soaring above the standard 35-70% every day here at Sierra Trading Post. Simply click on the instant coupon above and start shopping with your extra savings.
Once you have landed on this page you can simply start shopping with you newly activated instant coupon discount, it's that easy! If that is not your style you can always enter the keycode STP12 at checkout, that will work too*. Some exclusions apply check the bottom of the page for more details.
When you sign up for DealFlyer your will instantly receive a 20% off $75 one time use coupon. And once you are signed up you will regulary receive offers for additional discounts of up to 20% off, free shipping, sale announcements, outlet store announcements and more! Sign up now to get the best Sierra Trading Post coupons in your inbox.

Already signed up for DealFlyer emails and getting the best Sierra Trading Post coupons? Now you can get $10 eGift cards in return for getting your friends great deals. Sign up for our Give $10, Get $10 referral program, and invite your friends to shop with us. We'll give them a $10 coupon, and you'll get a $10 eGift Card for every friend that makes a first-time purchase using their $10 coupon. Then, you can use all your $10 eGift cards in combination with our best DealFlyer coupons or free shipping offers for the ultimate deals!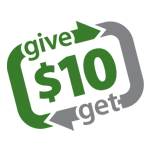 Use your instant or exclusive Sierra Trading Post coupon codes on many of our great brands like, Arc´teryx, Marmot, GoLite, and New Balance. Use these coupons now becasue you never know what the next coupon will be.
25% off $125, 30% off $200 Use Code STP12
Ex. 03/06/13
25% off $150, 30% off $200 Use Code STP12
Ex. 02/06/13
25% off $150, 30% off $200! Use Code STP12!
Ex. 01/05/13
20% off $100, 25% off $150, 30% off $200! Use Code STP12!
Expired 12/05/12
20% off $100, 25% off $125, 30% off $150! Use Code STP12!
Expired 11/07/12
*Prices valid for web orders only. Customer must enter keycode STP12 at checkout for discount to be applied. Merchandise total excludes tax and shipping charges. Cannot be combined with other keycode offers. Offer cannot be applied to previous purchases.
Some exclusions apply:
- Avalanche Transceivers
- Big Agnes Tents
- Bikes & Bike Parts
- Boats
- Capresso Disk Burr Coffee Grinder
- Car Rack Accessories
- Car Racks
- Clearance
- Current BarnBurner offer
- Daiwa Fishing Products
- Frye Footwear
- Gift Cards
- Gregory Packs
- Ground EFX MX100 Digital Metal Detector
- Jetboil Products
- Jura-Capresso Disk Burr Coffee Grinder
- Jura-Capresso Impressa E8 Automatic Coffee Center
- Lamson/Bauer/Hardy/Ross/Sage Reels
- Lodge Products
- Nuun Tablets
- Ortovox Avalanche Transceiver
- Ortovox Shovels Saws
- Outdoor Products Stainless Steel Water Bottle
- Paddle Boards
- Saeco Odea Espresso Machine
- Sage/Schliske/Hardy/Zebco Rods
- SeaLife Mini II Digital Camera
- Select ABS Climbing Products
- Select Asics
- Select Brooks Shoes
- Select Men's Gore-Tex® Products
- Simms Guide Boots
- Simms Men's Blackfoot Stockingfoot Waders
- Simms Men's Drift Stockingfoot Waders
- Sof Sole Insoles
- Select Sporting Optics
- Superfeet Insoles
- Suunto Core Sports Watch
- Troy Lee Designs Bike Helmets
- Other Select Items