Meet STP

Explore STP

Join STP
Employee Spotlights
Just ask our customers, company leaders or even our brand partners – they'll all tell you: What makes STP really special are the people. Our employees are about the most passionate group of folks you'll find. Whether they're delivering the industry's best deals on the hottest brands or off climbing a fourteener, our group works hard and plays harder. Here are just a few members of our crew:
Emily - Gear Copywriter
Meet Emily, wordsmith extraordinaire AKA copywriter with a penchant for everything outdoors. Emily's been with Sierra Trading Post since 2010, and she writes product descriptions for our outdoor gear and outerwear. When she's not writing away here, you'll find her camping, hiking, working on her new house, or beautifying her yard and garden with fiancé Patrick and dog Scout. Emily loves tinkering with all the cool gear that comes through our sample process. And since the industry is always evolving, Emily always has something new to write about!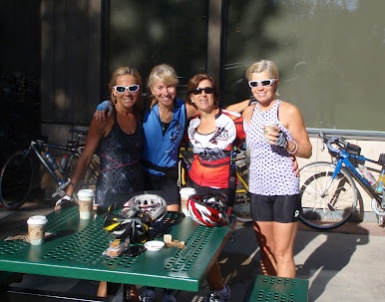 Donna - Retail Merchandise Manager
Meet Donna. Well, meet her if you can catch her! She manages the inventory for our retail stores. Donna is no stranger to fitness challenges, having competed in triathlons and marathons. She's also an advanced cyclist. On her latest adventure, Donna and three friends rode more than 200 miles on a three-day bike tour from Loveland to Idaho Springs, Colo., and back. Read more about her experience, what motivates and inspires her to ride harder, faster and beyond exhaustion on the Sierra SocialHub.