Lucchese Reviews

Popular Lucchese Searches
With a history dating to 1880 San Antonio, Texas, Lucchese has for decades produced some of the most comfortable, handsome western boots around. Sam Lucchese Jr., the grandson of the founder, became fascinated with the anatomy of the human foot and what is required to ensure glove-like comfort in a boot. Working with only the finest leathers and emphasizing meticulous hand finishing at every step, Lucchese has developed the standards by which the finest western boots are measured. Known primarily for premium-quality western boots, Lucchese has since branched out into making sharp-fitting weste
... Learn more about Lucchese
rn shirts and comfortable clothing. From cowboy boots to western shirts, Lucchese brings you the best in quality western wear. Comfort, quality and style: Lucchese. ... Less
About the Lucchese Brand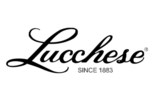 Reviewed by Jamie from Illinois on Tuesday, July 19, 2016

The minute I opened the box I fell in love with these boots! Unfortunately it soon became apparent that it was a one sided love. They were to small and it's all my own fault. I hit the wrong size button and now I have to return them. But if your size is available you will not be disappointed with the look of these fabulous boots.

Reviewed by Old Roper from Kansas on Monday, July 18, 2016

Unlike typical Lucchese boots these were well oversized. I think possibly mismarked. I ordered 11.5 and these seem like amply sized 12's. I'm disappointed that the don't fit because they would be a great value. The four stars are only because I'm limited to evaluating the missed size. I'm sure they're 5+ in every other aspect.

Verified Buyer

Reviewed by Michael from Wyoming on Tuesday, July 12, 2016

Lucchese boots are well crafted and made from top-quality materials. These have a roomier, and for some, a more comfortable square toe. But they fit true to size on my feet, both when compared to other Luccheses, as well as other major brand boots I own. The STP price is an excellent value on these boots, which will last you for years.

Verified Buyer

Reviewed by Jim, the Crazy Fly Fisherman from Colorado/Missouri on Tuesday, July 12, 2016

These boots look very nice and are very well made--true to Lucchese brand. They are the perfect for wearing to the Cheyenne Days rodeo to go with any western wear look or for day-to-day wear.

Verified Buyer

Reviewed by Two tone tony from Tennessee on Monday, July 4, 2016

Was a little worried about the narrow size but could resist the price on a great designer of boots. Thank goodness, the fit great! Got them in a 10.5 - usually wear 10-10.5 and they fit great. The look and craftsmanship are typical of Lucchese - impressive!

Reviewed by Retiredsailor from Gateway, Arkansas on Monday, June 27, 2016

This is my 12th pair of Lucchese boots. The majority are from STP. Thus far the quality has been flawless. I have arthritis and complications from injuries from the military. So, quality footwear is very important to me. With Lucchese I know I will have a great pair of boots that I can wear comfortably all day with comfort matching a high quality pair of walking shoes. I never wear a pair of boots or shoes two days in a row. Plus, I wear quality over the calf boot socks. STP and Lucchese keep up the great work.

Verified Buyer

Reviewed by Craig S from Texas on Monday, June 27, 2016

I really do enjoy wearing Lucchese boots and these fit like a glove as this brand does every time. I am normally a 12, but took a size 11-1/2 in this boot.

Verified Buyer

Reviewed by blm52 from Alabama on Saturday, June 18, 2016

Extremely well made, quality boots. I have enjoyed wearing them The size runs small. I did have to return the first pair that I had orded in my regular size (7) and ordered 81/2 size and that size works fine. I have been wearing them when I ride and it is a good riding or walking boot.

Verified Buyer

Reviewed by AlpineGirl from Wyoming on Wednesday, June 15, 2016

These are really nice boots, fit was on target for me, typically a 7 in Lucchese. I have thick calves, and worried that the 12" opening would be too small. While I think stuffing boot cut pants into the boots might be a problem, there was no issue with skinny jeans. The boots are short enough that the full part of my calves don't really kick in yet. I did find the distressed leather to be cute, might potentially pose a problem if the leather cracks. So far, that hasn't happened, and the boots are very comfortable.


Verified Buyer

Reviewed by Craig S from Texas on Friday, June 10, 2016

I am having to exchange them for an entire size smaller as they run very large. Looking down at the boots on my feet I can see that the sole is much wider than a typical boot due to the double welt.