lucy Reviews

Popular lucy Searches
Based in Portland, Oregon, the lucy clothing brand launched in 1999, at a time when women's athletic and workout apparel was in dire need of a makeover. Up until that point, women had relatively few options for stylish, flattering and feminine performance clothing. That all changed when lucy workout wear hit the scene. From lightweight shorts and shirts for running to flexible, comfortable yoga pants and capris, lucy clothing is designed by women for women. In fact, lucy has marathoners, triathletes, tennis players, golfers, rock climbers and even martial arts experts on their team, all workin
... Learn more about lucy
g to develop products that fit great, look great and feel amazing. ... Less
About the lucy Brand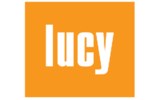 Reviewed by Erica from New Mexico on Monday, February 15, 2016

I bought 2 of these because they looked so cute on the model... I got one for myself and one for my sister. They fit like tents (and I ordered Smalls, and we normally wear mediums). We couldn't get them to stay on our shoulders - it was more of a 1980s off the shoulder, baggy look. I returned them.

Verified Buyer

Reviewed by The Barre Lady from California on Friday, February 5, 2016

CONS: Like some other reviewers have noted, I agree that the fabric is not nearly as stretchy as I would expect in something made for comfortable "after yoga" wear. The cuffs extend up the forearm and are pretty tight (not uncomfortably so, but it's clearly a design to aid in keeping the rest of the garment stretched out in proper position over the shoulders and across the chest). I don't really notice it as a problem in the upper arms, but I also have skinny arms.

PROS: That said, the top fits well through the hips and the fabric blocks wind well and should hold up well to washing. The length of the back panel is also long enough to cover my backside, so I don't feel like I'm showing my bare (well, tights-covered) [...] to the world, when I'm wearing it. In sum, the Blissed Out shirt may not be my most favorite, comfy sweater, but it does serve a function, and will see rotation in my workout wardrobe.

Verified Buyer

Reviewed by Mtndaisy from Utah on Monday, January 25, 2016

Super quality and very well constructed, but it runs very small and has no stretch or give in the fabric - so order up!

Verified Buyer

Reviewed by S'cal from Oregon on Friday, January 22, 2016

Nice top, especially for the price. The support is not too bad and it doesn't seem to 'show' when you bend forward. I may try to shorten the straps a little. Otherwise, a good purchase.

Verified Buyer

Reviewed by Beachwalker from Jersey Shore on Friday, January 22, 2016

This is a long top, so if you are short it may not be for you. I liked everything about it, except the fact that the one continuous strap that goes through the loops in the back can get twisted and then hard to make smooth. I'm older, not as flexible as I used to be, so for me it has been a small problem.

Verified Buyer

Reviewed by GCap from Cincinnati on Thursday, January 21, 2016

I like the fit & feel of this top but only to WEAR into yoga class. It is very uncomfortable to actually do yoga poses since the v-back causes excessive material towards the front when doing a downward dog, etc. The color was very vibrant and it fit a bit large. I ordered a small, but usually order a medium size.

Verified Buyer

Reviewed by 8th surfer from So. Calif. on Tuesday, January 19, 2016

Look closely at the image and you will see that these are indeed very skinny. Also very long. I ought to have guessed that a "tall" would be an iffy choice. Decided to return them, since the tailoring to shorten would have cancelled out the savings on the sale. Didn't really like the extra-slim silhouette: my legs are skinny enough without garments that emphasize this. This brand was the only reason I decided to take a chance - it's a superior label.

Verified Buyer

Reviewed by Longview from Longview on Monday, January 18, 2016

Fits great

Verified Buyer

Reviewed by colorado dog lover from colorado on Thursday, January 14, 2016

Great fitting Capris. They are very well made, very comfortable and the fabric makes these my favorite workout pants of all time!

Verified Buyer

Reviewed by Momochan from Portland OR on Wednesday, January 13, 2016

I'm 5'3 and 115lb. I barely got myself in medium. I am petit figure. How anyone justify this fitting? However very cute design.