Mammut Reviews

Popular Mammut Products

Popular Mammut Searches
Mammut is a Swiss-based producer of high-quality mountaineering, climbing and trekking equipment. The company's history actually dates back to the mid-1800's, beginning with a single rope maker named Kaspar Tanner. By the 1940's, the brand had officially adopted the mammoth logo and name. Originally specializing in Mammut ropes, the well-known alpine gear company eventually grew its product line to include mountaineering boots, crampons, harnesses and hardware. By the 1990's, the product selection had grown even further to include Mammut jackets, pants, sleeping bags, Mammut packs and a host o
... Learn more about Mammut
f other premium-quality essentials for the outdoor enthusiast. ... Less
About the Mammut Brand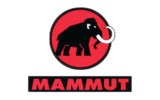 Reviewed by Jessica from Columbus, OH on Monday, February 22, 2016

This is an outdoor company that has not yet suffered from mainstreaming, and it shows in its great quality, and athletic fit. My 6'3", 180# husband wears the XL - it fits nicely over a synthetic loft jacket as his <30F, windy and wet gear, but the fit is trim enough that it looks nice (and not boxy) even without a base layer. Mammut has replaced Marmot and Mountain Hardwear in our household, because the quality and fine detailing are still top notch!

Verified Buyer

Reviewed by Omen from pdx on Saturday, January 30, 2016

Awesome pants, awesome deal, easily worth full price. Very well made, belt loops and scuff guards, taped seams and sealed zippers except cargo zippers that are tucked under flaps. Fits true to size, double snap/ velcro zipper so not much extra room at waist. built in boot gaiters have a firly large opening but that is probably to accomodate larger winter boots. Very satisfied.

Reviewed by Always Outdoors from Massachusetts on Monday, December 28, 2015

I've had this jacket for a few years now and have a few complaints. First, the jacket collects dirt-- even after several washes, I have dirt stains which look terrible with the blue fabric. Second, the jacket lacks pit zips, which seem important because its a fairly thick shell.

Verified Buyer

Reviewed by Dog walker from Cape Cod on Saturday, December 5, 2015

beautiful boots! so very well made! unfortunately the boot cuts into my toes right where the boot bends when walking. And my ankle rubs against the boot as well, very uncomfortable, reminds me of my old ski boots. So I guess these boots aren't right for my feet.

Verified Buyer

Reviewed by Happy shopper from Newcastle, WA. on Tuesday, December 1, 2015

Great fit, though had to shorten legs, as I am not long enough in the legs for them as sent! Have used them frequently - excellent purchase!

Verified Buyer

Reviewed by bert from new jersey on Monday, November 23, 2015

Good for chilly weather, great under a shell, extra light, XL fits my L size OK, but expected higher quality: feathers are already coming and zipper is a bit stubborn and had to be waxed.

Verified Buyer

Reviewed by Thelma Outdoor from PA on Sunday, November 22, 2015

Nice weight and fit. Love the color and fit. True to size. I know I'll get lots of use as a stand alone or underneath a shell on colder days. Very happy with my purchase

Verified Buyer

Reviewed by Andy O... from Duvall, WA. on Friday, November 20, 2015

Nice product from Mammut, Good fit true to size... Can't wait to go out and try them out... Thanks for the great deal STP...

Verified Buyer

Reviewed by ADK hikermom from Massachusetts on Monday, November 16, 2015

This pair was a gift to my daughter because she loved mine so much. I have had these pants for several seasons and I love them. I wear them hiking, snow shoeing and skiing. They fit well, are very comfortable and warm. Great side zips to let in air when you get a bit warm. I have no complaints.

Verified Buyer

Reviewed by Mandy from Boston on Friday, November 13, 2015

Purchased this as a gift for my brother as both he and I love this brand. Great fit, great material, and great color. Couldn't be more pleased.

Verified Buyer

Reviewed by lisa liang from Walnut, CA on Thursday, November 5, 2015

This WindWeight female models in the outdoor gloves withPolartec® Windbloc® ; cashmere fabrics, thumb refers to the index finger is provided with antiskid according to the point, design is very user-friendly

L size, thin, female fit
But the 11 year old children can not be used, too thin

Verified Buyer

Reviewed by lisa liang from beijing, CHINA on Thursday, November 5, 2015

1, clothes are Windstopper, the wind class. Winter cold wind is also no problem, the environment can feel better the more extreme.

2, air permeability is also the first class. But outside the sweaty clothes dry wet bag. The heat and sweat came out.

3 models, beautiful, beautiful colors.

4, cuff fingers can open the hook, not because of a set of clothes outside and wrinkled sleeves.

5, said the soft shell waterproof, but I think it is enough, as long as you do not wear a raincoat.

6, clothes, light, easy to clean.


All in all, it is quite satisfactory for the dress. Wearing a 6500 meters of snow capped mountains, the wind and air are particularly good. Only wore a piece of it and a fleece, in the snow capped mountains during the day has been enough. In the winter to climb the Shuangqiao Gou ice, plus a fleece, did not feel too cold. Only an unlined in Shuangqiao Gou Ba Lang pass off, it was windy, but do not feel cold.

Verified Buyer

Reviewed by lisa liang from beijing, CHINA on Thursday, November 5, 2015

Advantage
1, strong fabric breathable, windproof ability strong;
2, the optimization of the fabric, the new GORE-TEX Pro film laminated product technology, greatly enhance the ability to rain;
3, cuff design of wind and water resistance;
4, the zipper opening quality, smooth, durable, waterproof ability;
5, the air vent design is very good, easy to use, the effect is obvious;
6, pull rope hem, one hand can adjust, very convenient;
7, the hood is convenient to adjust, waterproof and windproof effect is good; 7, bag design more humane, pick and place convenient bag solid, don't worry about dysenteric;
8, light weight, easy to carry.

Defect:
1, the price is high;
2, the color is relatively simple;
3, pocket less;
4, the ability to prevent the rain is not good enough;
5, permeability to be strengthened;

Comprehensive evaluation:
This product is very good material, waterproof and good, comfortable, more breathable, easy to carry, suitable for harsh environment, is a good outdoor hiking.

Verified Buyer

Reviewed by Pamela from Mexico on Monday, October 12, 2015

Im very happy with my boots, I didn't follow the convertion table, I just checked the European Size in my other shoes and i ordered the same, and the fits is great!
Theyre water resist and awesome on all terrains

Verified Buyer

Reviewed by Loves to walk from Pa on Monday, October 12, 2015

They seemed a bit clunky.

Verified Buyer

Reviewed by dimako from Upstate NY on Wednesday, October 7, 2015

Great fit, nice soft fabric.
Really bad scuff guards, too thin and flimsy.
Found a review on the internet where these fabric used for scuff guards was cut through in many places.


Verified Buyer

Reviewed by tianjj from colorado on Wednesday, October 7, 2015

This piece pants right size, workmanship is very good, waterproof and breathability are good.

Verified Buyer

Reviewed by JT from SF from San Francisco on Saturday, October 3, 2015

The jacket I got was well made except for the sticky zipper! I had a hard time getting it to zip up. So, I returned it. I was otherwise happy with the fit. I am 5'-2" and the medium was a little long in the arms. But, it wouldn't be a deal breaker since the velcro wrists allow for adjustability.

Verified Buyer

Reviewed by HikerBiker Girl from Latham, NY on Thursday, October 1, 2015

The quality of the pants are great, they are beautiful. I had to return them because they ran very small.

Verified Buyer

Reviewed by Peninsula Woman from Washington on Wednesday, September 30, 2015

Wanted something for hiking in Fall and Winter providing warmth, comfort and dryness. I have not had the opportunity to test these, but the fit and quality is great. I will update as soon as I have had a chance to try these pants out.

Verified Buyer

Reviewed by Cameo from Alaska on Wednesday, September 23, 2015

The rock-hard sole will definitely take some breaking in before they're ready to take on an all day hike, but they are quality shoes that keep my feet dry and they're not an eyesore. I'm happy with the purchase.

Verified Buyer

Reviewed by S from Tennessee on Tuesday, September 15, 2015

Fits like a charm (small size, and I am 5'10" and 150 lbs). Nice material, seem quality. Not bulky at all. Hood is detachable and also fits well. Good zippers. Haven't worn out yet because its not winter yet.

Verified Buyer

Reviewed by KMKufahl from Wisconsin on Monday, September 14, 2015

I wear a size 8-8.5 in an every day shoe and a 9.5-10 in a running shoe. I ordered this in a 10, and it was way too big, so had to send them back. It is hard to give an overall rating because I did not really use them, but went with a 4-star rating because I do like the Mammut brand

Verified Buyer

Reviewed by Riles Emerson from Maryland on Monday, September 14, 2015

Seems like a nice jacket; however, I would suggest purchasing a size up. I am 6'4" 195 and generally fit into a XL in Mammut but not in this jacket.

Verified Buyer

Reviewed by maii from Colorado on Friday, September 4, 2015

I love it very much

Reviewed by Evan from IL on Thursday, September 3, 2015

This jacket keeps me comfortable with the combination of Gore Tex Active and pit zips. Also, Mammut did a good job of sizing the neck area. I found that with other hard shells, it is difficult to close the zipper when layering over a light puffy. Not so with this one. It closes easily. The zipper does have one issue which knocked a star off the rating. It is hard to get started and also to separate once fastened.

One last thing, these run small. An extra large fits me like an Arcteryx large size shell.

Reviewed by Dandy like a Dandelion from Texas on Thursday, August 20, 2015

This is the very first time that I'm writing about Mammut (or any European brand for that matter) that it is smaller than expected. I became accustomed to sizing Small in US = Medium in Europe, but that is not the case with this Aenergy jacket. As stated on this jacket's tag (I saw it once I received the jacket): US Small = Eur Small. This has never happened before. My husband, a 6'0" tall lanky American, measures 36-37" in chest and this jacket in size S barely fits him. He can wear it with a short sleeve under but a long sleeve or a thicker shirt would not be comfortable with this jacket. I wanted to return it but he likes it so much (black-blue colours) that he wants to keep it. BTW, sleeves are comfortably long, the fabric seems to be of a very good quality, and the warmer pad in the back is a nice feature - it's a great jacket. If by any chance you bought a Medium and is too small for you, please return it and I will happily buy it.

Verified Buyer

Reviewed by Fish Hiker from China on Thursday, August 20, 2015

lightweight shoes,i purchased it for dayly wearing, size is normal, does not run small or large. I've read the reviews before placing orders and chosen 1/2 size larger, however , the size does not go small.

Reviewed by Bionic Dog from Portland, OR on Wednesday, August 19, 2015

Wahoo! Got me a pair of these... Hopefully you can grab one before they are gone!
The material is lighter and even better than I expected. Not waterproof, but pretty close. I got a 36-short and they weigh just over a pound, which is pretty light for soft shell pants. They fit great and are super comfortable. I bought a second pair because clothes with the Shoeller dryskin fabric are hard to find, especially at a discount like these.
Great for travel, backpacking or winter sports. They look nice enough they might even work for a night on the town.

Verified Buyer

Reviewed by Dawn from San Diego on Monday, August 17, 2015

Bought these for an upcoming trip, and can't wait to wear them. They are a little bit big (next size down was not available), but it should be ok. They look good on, and are comfortable.