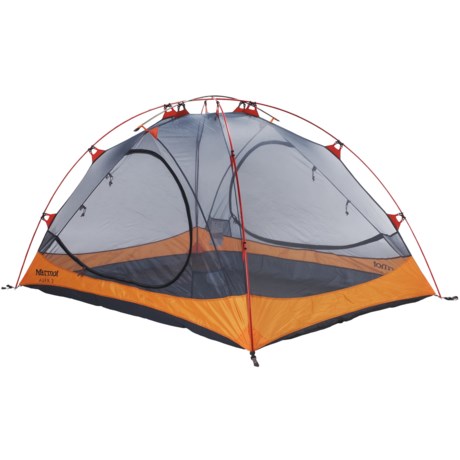 The small plastic pieces with three holes are to tension your guy lines, see this video for how to use them https://www.youtube.com/watch?v=VrIcfsyTJXg. If one of your poles breaks, you can repair it with the thing that looks like a straw, just slide it over the break and duck tape it in place. It's a temporary fix until you can get a replacement pole.

The "straw" is to temporarily repair a broken tent pole. The sleeve slides over the broken part of the pole and is taped in place. MSR makes these sleeves; check out their site for a more detailed explanation for their use. The four plastic pieces are the tent line tensioners. When the line is properly laced through them you can tighten the tent line and these will hold it in place (I find it easier just to tie a slip knot in the line). To see how to use them enter tent line (or guy line) tensioner in the You Tube search bar, or some outdoor equipment sites have videos showing how to use them, as well.

Plastic pieces – This is to be attached to the guy line that is supplied with the tent, instead of typing knot when attaching the guy line to the peg, use the plastic piece to lengthen or tighten the guy line .
Metal tube - If the tent pole breaks, this tube can be used to join the broken poles, that is why the diameter is bigger than the diameter of the pole. Have to probably use tape as well.

Definition: guy-line - A rope used to secure tents and keep them from blowing away. Guy-lines are typically tied to fastener rings on the outside tent walls and anchored to the ground with a tent stake. This also keeps the tent walls taut so that they don't flap in the wind.

Hope the above information helps.