The story of Merrell boots all started with a guy named Randy Merrell, who began handcrafting leather hiking boots back in 1981, shortly after graduating from industrial shoemaking school. By the mid-80s, Randy's boots had already gained critical acclaim before being named "best boots in the world" by Backpacker Magazine. The next decade saw the arrival of new footwear, including the ever-popular Jungle Moc, which helped launch the after-sport category. Today, Merrell hiking boots, running shoes and sneakers are still among the best on the market, always combining the newest technology, innova
... Learn more about Merrell
tive designs and outstanding comfort. Whether you hike, run, walk or just appreciate high-quality shoes and boots, we're confident that you'll love Merrell shoes. ... Less
About the Merrell Brand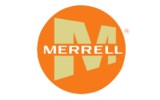 Verified Buyer

Reviewed by Hiking with dogs from Colorado on Tuesday, July 26, 2016

I just wore these on a short mountain hike at Elk Meadow dog park over the weekend. I felt very steady on any terrain. They were quite comfortable for brand new hiking shoes. I do think I might look at some gel inserts for more cushion, but otherwise great shoes for the discounted price.

Verified Buyer

Reviewed by Dan T. from Adirondac on Monday, July 25, 2016

I have just recently purchased these shoes therefore I have not used them extensively. ~ 2 hr hike up a mountain.
My review of the features are as followes.

These hiking shoes are a good weight for their features. The Gor-Tex was in my mind, not needed as it only compromised the shoes breathability and dry time, while I expect it will only delay my foot getting wet from external sources. The leather toe seems to be a good feature since the toe is a major abrasion point, though it seem unnecessary on the heal. The grip on the soul is excellent.

Overall the shoe has a good weight (Under a pound per shoe), has a good fit, and has exceptional grip.

Verified Buyer

Reviewed by Grass Valley from California on Monday, July 25, 2016

My husband uses them for work shoes. True to size. Look good. Feel Good. Breathable!

Verified Buyer

Reviewed by DixieDan from Alabama on Monday, July 25, 2016

Perfect!

Verified Buyer

Reviewed by Ski Demon from Lake Tahoe on Monday, July 25, 2016

Surprising how comfortable these are right out of the box. Sizing is accurate, which is always a huge plus when ordering shoes online. I have not tested out the waterproof capabilities yet, but the ankles are cut quite low, so they certainly are not going to work for streams or deep puddles, or even long grass for that matter. It is like walking on air on trails and pavement though.

Verified Buyer

Reviewed by 8th Surfer from So.Calif. on Sunday, July 24, 2016

These replace a pair that turned out to be useful beyond expectations; a quality look and feel make them acceptable nearly everywhere. Tried a (slightly) cheaper imitation so shapeless and ill-fitting I regretted trying to save a buck. Thanks to the customer who pointed out the error in the product description (these are dark brown, not black). They are subtly shaped to follow the contours of the foot. Very happy with these.

Verified Buyer

Reviewed by underdog from cville, in on Sunday, July 24, 2016

these sandals are a very nice looking pair, the only problem i have with them is they run kinda narrow.

Verified Buyer

Reviewed by ezbzee from New Jersey on Sunday, July 24, 2016

Purchased these boots mainly because I wanted orange hiking boots. Read many reviews before pulling the trigger. Everyone who wrote reviews seemed to like them. Haven't hit the trails yet, still breaking them in around the house and at work. Love the color and fit. I wear a 10 in Nike Dunks (I own about 8 pairs), 10.5 in PF Flyers, and UK 9/US 11 in Dr. Martens (hope this info helps). Opinions on sizing in reviews varied, so I drove to my local DSW and tried on a variety of Merrell models to get an idea of their sizing before making my purchase. A lot of people who wrote reviews said that your feet can get warm, and I have noticed that in my limited wear. As of 07/2016, this is the cheapest price you're going to find.

I'll try to do an updated review after a few hikes.

Verified Buyer

Reviewed by Anne from California on Saturday, July 23, 2016

Comfortable as soon as I laced them up. I wear 9 1/2 and that's what I ordered. The toe space is adequate. I have not gone hiking in them yet, just wore them around the house so far. I am still debating whether I am going to keep them or not. Although they fit well, the waterproof membrane makes a crinkly sound when I walk. I'm not sure if it will go away, but right now it's a little annoying.

Reviewed by DKW Thompson from Pennsylvania on Friday, July 22, 2016

I'm a long-time Merrell fan—I currently own 6 pairs in various styles. I bought these several months ago (a half-size up) from my usual size, which I is routine for me with Merrells); they fit perfectly and are comfortable. But last week, I was out walking after a heavy dew fall and discovered they are NOT waterproof. Not even close! 1/2 mile across a field of dew-drenched, relatively short grass & my socks were soaked.