Montrail

Sizes

Style

Gender

Colors

Reviews

Prices

Search Within
We all have an obsession. Montrail's is fit. Montrail develops activity-specific performance footwear that delivers a comfortable, precise fit for trail runners, adventure racers, hikers and climbers. Montrail's element abiding materials and aggressive rubber outsoles allude to the cutting-edge technologies inside like IntegraFit?, developed from digitized foot scans of 800,000 pairs of feet, and their CTX thermo-moldable foam that transforms into a custom-fit insole after a few minutes in a warm oven! Fast-packing treks, week-long expeditions, or weekend trail runs... however you get of your
... Learn more about Montrail
journey. ... Less
About the Montrail Brand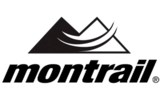 Verified Buyer

Reviewed by anita from Washington on Monday, July 25, 2016

These are some of the most comfortable walking (I don't run) shoes I've ever owned. Montrail has one of the roomiest toe boxes of all the manufacturers, and this one has good foot support, fit, and cushioning as well. They're less flexible than most running shoes, which is exactly what I was looking for. I have terrible feet (bunions, hammer toes, no arches, pronation) and was able to walk comfortably for hours. If they were available at this price with some colors besides yellow and cantaloupe (which I hate), I'd buy a second pair.

Verified Buyer

Reviewed by Sandman from AZ on Friday, July 22, 2016

This is a great shoe. It has lots of support yet comfortable. I like the grey ones, they look good with just about everything.

Verified Buyer

Reviewed by Ultra~Girl from NC on Tuesday, July 12, 2016

Montrails make changes so quickly that I left them for awhile. The Caldorado caught my eye and I gave it a try. I wore them right out of the box on a slippy, pouring down rain trail run for about 5 miles. I was pleasantly surprised at how well they handled and the bit of cushion I felt going over the rocks. My Heels hurt after this run but honestly, I need to give them more time for the 'break-in period' as I've been in New Balance Leadvilles and they are super cushiony. A 2 hour trail run yesterday and I'm still very impressed. They don't slip up & down on the back of the ankle like their sister, the Masochist - which used to be my fav until they made 'changes'. I hope they keep this design for a while. I'm an ultra-runner and I got these to replace my Masochist ~ so far, so good!
Receive email updates for new Montrail items