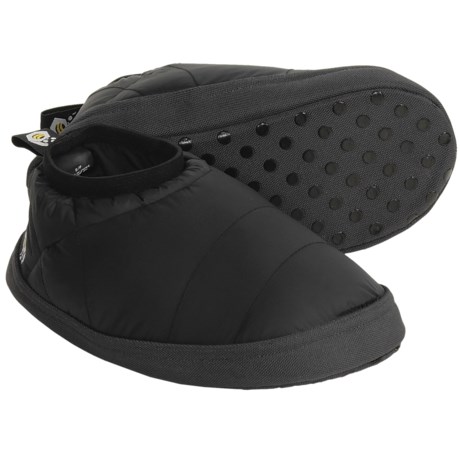 The design is "off". A person can't get their foot through the hole.
Reviewed by Toasty in MN from Minnesota on Saturday, March 16, 2013
No matter how good the materials are, the product must fit! I had family members with smaller feet try to get the slipper on. I'm going to a shoe repair person, or maybe fix the slipper myselt by removing the tape around the hole and cutting the hole larger.